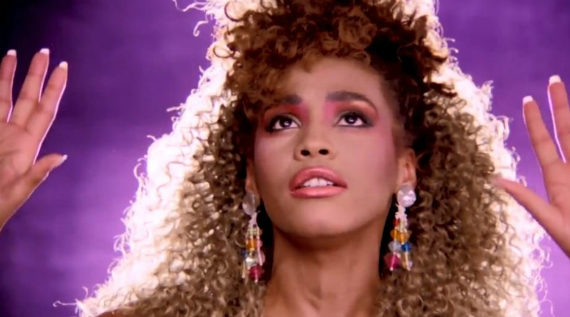 The nominees for the 70th Primetime Emmy Awards were revealed last Thursday. Bryan Fogel (ICARUS), Brett Morgen (JANE), Ken Burns and Lynn Novick (THE VIETNAM WAR), Judd Apatow (THE ZEN DIARIES OF GARRY SHANDLING), and Chapman Way and Maclain Way (WILD WILD COUNTRY) are up for Outstanding Directing for a Documentary, while CITY OF GHOSTS, JANE, STRONG ISLAND, and WHAT HAUNTS US were nominated for Exceptional Merit in Documentary Filmmaking. The full list of nominees can be found here.
Outfest, Los Angeles' annual LGBT festival, runs July 12-22 and features nearly 30 documentaries. At What (not) To Doc, Basil Tsiokos gave rundown of the festival's non-fiction offerings, "Nearly half of the Special Events are nonfiction presentations, including Dante Alencastre's AIDS DIVA: THE LEGEND OF CONNIE NORMAN, about a key figure in 1990s LA AIDS activism; and William Clift's A LONG ROAD TO FREEDOM: THE ADVOCATE CELEBRATES 50 YEARS, an expansive overview of LGBT history."
Since the release of Kevin Macdonald's WHITNEY there has been much debate about the film's merits and its comparison to last year's WHITNEY: CAN I BE ME by Nick Broomfield and Rudi Dolezal. While Alan Light's recent piece in The New York Times looked at the film's production background, two other pieces examined if either film understood its subject. At MUBI's Notebook, Simran Hans examines why "Kevin Macdonald's WHITNEY and Nick Broomfield's WHITNEY: CAN I BE ME fail to capture the legendary vocalist as a musician or woman," as Manuela Lazic attempts to unravel "the quagmire of two Whitney Houston movies" at The Ringer. While folks continue to debate about Whitney, Corbin Reiff has listed his favorite music documentaries currently available on Netflix over at UPROXX and the IndieWire staff polled critics on their favorite biographical docs.
---