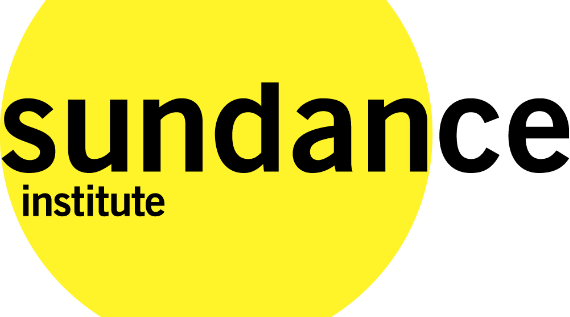 It will be a busy week for film festival goers, with New York's Human Rights Watch Film Festival, Sheffield Doc/Fest and the long running Sydney Film Festival all having begun late last week and running though the end of this weekend. Basil Tsiokos outlined the new non-fiction offerings for each festival over at his What (not) To Doc blog, just as Joshua Brunsting previewed the films at the 28th edition of the Human Rights Watch Film Festival and Tom Roston spoke with the festival's senior programmer, Leah Sapin, about this year's curatorial focus on empowerment for Salon. Writing for The Star, Graham Walker listed twenty things to see and do this year at Sheffield Doc/Fest, while Matt Turner looked at how a trio of docs are challenging the narrative around the Syria crisis for Little White Lies. Covering the Sydney Film Festival, the fine folks at 4:3 have already published Ivan Čerečina's review of AUSTERLITZ and Anders Furze's take on KING OF THE BELGIANS.
Last Thursday, the Sundance Institute "announced the eight projects selected for its annual Documentary Edit and Story Labs, taking place in two sessions at the Sundance Resort in Utah from June 23-July 1 and July 7-15." Projects selected include IMPEACHMENT by Brazilian director Petra Costa and editor Jordana Berg, and PEOPLE'S REPUBLIC OF DESIRE by director Hao Wu and editor Nanfu Wang. IndieWire's Kate Erbland dissected the announcement, noting that projects "explore such timely themes as modern day lynchings, the Dakota Access Pipeline, impeachment, immigration detention centers, and more." Looking back at the Sundance Documentary Film Program and the Karen Schmeer Film Editing Fellowship's 3rd annual Contemplating the Cut series, which took place back at the beginning of April, Colin Nusbaum outlined his tips and takeaways for doc editors over at the POV Blog.
After a relatively quiet week in theaters, this week a whole bunch of docs have reached silver screens. Of these, it was Bill Morrison's experimental found footage doc DAWSON CITY: FROZEN TIME that received the most love from the press. Tony Pipolo made no bones about his thoughts in Artforum, kicking right off with, "Bill Morrison's DAWSON CITY: FROZEN TIME is the best new movie in town and the best movie of the year thus far". Covering the film for IndieWire, David Ehrlich was slightly less enthusiastic – "As an act of preservation, FROZEN TIME is a marvel, a miracle, a complete good. As an act of storytelling, it's still a bit too cold for the nitrate to catch fire", while Godfrey Cheshire thought it "revelatory and deeply fascinating" in his review at RogerEbert.com. Additionally, Glenn Kenny deemed the film a NYT Critics' Pick, as Scott Macaulay interviewed Morrison about the project for Filmmaker Magazine.
Director Steve James turned up over at Criterion writing about how Robert Altman's NASHVILLE served as a great inspiration to him, while his own film ABACUS: SMALL ENOUGH TO JAIL was well regarded by Kenneth Turan in the Los Angeles Times and Joshua Brunsting at Criterion Cast. Sebastian Junger's latest, HELL ON EARTH: THE FALL OF SYRIA AND THE RISE OF ISIS, premiered last night on National Geographic, garnering a lavish feature from David Denby in The New Yorker. Meanwhile, Showtime debuted Mark Kidel's BECOMING CARY GRANT, which received warm reviews from Robert Lloyd in the Los Angeles Times, as well as Neil Genzlinger in The New York Times. Emmy winner Andrew Cohn returned to the helm this week with his NIGHT SCHOOL, which garnered positive press from Brian Tallerico at RogerEbert.com, Joshua Brunsting of Criterion Cast, Kate Erbland of IndieWire, and Jeannette Catsoulis in The New York Times. The subjects of Margaret Byrne's RAISING BERTIE were selected by Lauren Wissot as IDA's Doc Stars of the Month. And lastly, Amy Kaufman wrote at length about the post-BLACKFISH professional life of director Gabriela Cowperthwaite in the Los Angeles Times.
"Some of the best performances I've ever seen have been in documentaries", begins Richard Brody in his investigative article on performative doc titles currently available to stream for The New Yorker. Over at Short of the Week, MOON CHILD by James Mills is newly available to watch, while at ENDPAIN the director is interviewed about the project. At Field of Vision, the Our 100 Days project continues with Lorena Manríquez and Marlene McCurtis' HERE I'LL STAY going live last week.
I leave you this week with a quartet of doc goodies: (1) Michael Moore has launched TrumpiLeaks, which encourages patriotic Americans in government "to blow the whistle in the name of protecting the United States of America from tyranny" and send Moore information for his future Trump doc project. (2) Chris O'Falt published DOCUMENTARY NOW!'s secrets to recreating film history at IndieWire. (3) Tyler Coates listed "20 Documentaries That Will Change Your Life" at Esquire. (4) Steve Rose asks that all important question for The Guardian – [in documentary filmmaking] Can access ever compete with the freedom to get behind the facades?
As always, if you have any tips or recommendations for the Memo, please contact me via email here, or on Twitter, @Rectangular_Eye.