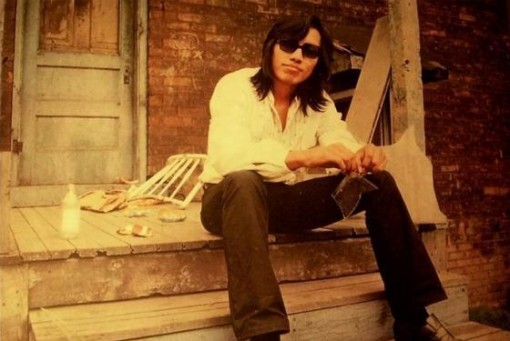 The threat of litigation wasn't enough to scare Magnolia Pictures away from Laura Greenfield's THE QUEEN OF VERSAILLES, which premiered at Sundance on January 19. Magnolia purchased North American distribution rights to the film on January 20, making it the second doc acquisition at the festival. The film centers on the efforts of time share mogul David Siegal and his wife, Jackie, to continue to build the U.S.'s largest single family home after the U.S. economy hits the skids. The film likely benefitted from the wave of publicity that followed the news that Siegal was suing Sundance and Greenfield for defamation just days before the doc's premiere.
The other acquisition made early in the festival was Sony Pictures Classic's purchase on January 20 of the North American distribution rights for SEARCHING FOR SUGAR MAN, the directorial debut of Malik Bendjelloul. The film is about the search for the Detroit-born 70s folk rock musician Sixto Rodriguez, who dropped out of the music scene and was rumored to be dead. SUGAR MAN reportedly earned several standing ovations at an early Friday morning screening, and is already considered by some to be the lead candidate for this year's Audience Award.
HBO didn't even wait for Sundance to get started to buy the U.S. broadcast rights to ME @THE ZOO, Chris Moukarbel and Valerie Veatch's portrait of video blogger Chris Crocker. The cable channel pulled the trigger on ME @THE ZOO (which takes its name from the first video ever uploaded to YouTube) on January 17, a full two days before the start of the festival. HBO also jumped on the remake rights for INDIE GAME: THE MOVIE by first-time filmmakers James Swirsky and Lisanne Pajot, and is planning to use the film as the source material for a half-hour scripted comedy show.
Submarine Films Co-President Josh Braun, who repped VERSAILLES, SUGAR MAN and ME @THE ZOO at Sundance, on Saturday said he thinks there are several titles being shopped at the festival that could do well at the box office, and that there's "a strong appetite for high quality theatrical docs." He added, "Not to be overly simplistic, but if I like the films, I imagine someone else will too." There's been a slight lull in acquisitions at Sundance since Friday, so it remains to be seen if distributors are playing a wait-and-see game before shelling out for other docs.
Also making it's "debut" in Sundance's New Frontier category was the affecting interactive doc BEAR 71, by artists Jeremy Mendes and Leanne Allison. The doc, which relies on a trove of data collected on a bear traveling through the Canadian Rockies, can be experienced online at the National Film Board of Canada's website.
For those filmmakers lacking the means to trek to Sundance for networking purposes, DocumentaryTelevision.com's Peter Hamilton has provided a useful list of tips for pitching your project.
In awards news, the British Acadamy of Film and Television Arts (BAFTA) on January 17 released its list of nominations for the Orange British Academy Film Awards. Asif Kapadia's SENNA made a strong showing, earning nods in four categories: best film, outstanding British film, best documentary and best editing. The two other nominees for best doc were Martin Scorsese's GEORGE HARRISON: LIVING IN THE MATERIAL WORLD, and James Marsh's PROJECT NIM. Wim Wenders's PINA also picked up a nomination for film not in the English language. The awards ceremony is set to take place on February 12.
Tomorrow will also see the release of the list of Oscar nominations. At the New York Times, John Anderson took a look at the Academy's history of handing out nominations that seem incongruous with the list of films that have picked up critical plaudits and positive attention on the festival circuit. Anderson concludes that, even under the Academy's new nomination and voting process for docs, feel-good stories will continue to dominate over more ambiguous works. "Tougher films, complex documentaries about challenging subjects, will be at a disadvantage against films that make voters feel good, or at least ennobled, when they vote for them," he writes.
Elsewhere, Iranian filmmaker Marjan Safinia on January 17 was elected board president of the International Documentary Association (IDA), replacing outgoing president Eddie Schmidt, who retired from the board. Safinia, who directed the short BUT YOU SPEAK SUCH GOOD ENGLISH (1999), is a constant presence on documentary forum The D-Word, where she is one of the site's four co-hosts.
Christopher Campbell at the Documentary Channel blog has this week's roundup of theatrical releases, which includes STF alum THE PRUITT-IGOE MYTH by Chad Freidrich, which is getting a run at the IFC Center in New York City.
Those living in New York City can also take advantage of a rare screening of ON THE POLE WITH EDDIE SACHS (1960), which is showing Tuesday, January 24 at 7:30 p.m. at the Maysles Cinema in Harlem. The film, a Drew Associates production, was shot by Richard Leacock, D.A. Pennebaker and Albert Maysles. Both Maysles and Robert Drew will be in attendance at the screening for a Q&A.
Stranger Than Fiction's Winter Season is set to kick off January 31 with Corrine van der Borch's GIRL WITH BLACK BALLOONS, which will be preceded by the 11 minute short THE PARTY IN TAYLOR MEAD'S KITCHEN, by Jeffrey Wengrofsky. Both directors, as well as film subjects Bettina and Taylor Mead, will be at the screening. You can get more information and tickets here. STF season passes, which will get you into all eight movies, along with free popcorn and a free DVD, are still available for $100 ($80 for IFC members—cheap!).
Please send tips and recommendations for the Monday Memo to .(JavaScript must be enabled to view this email address).