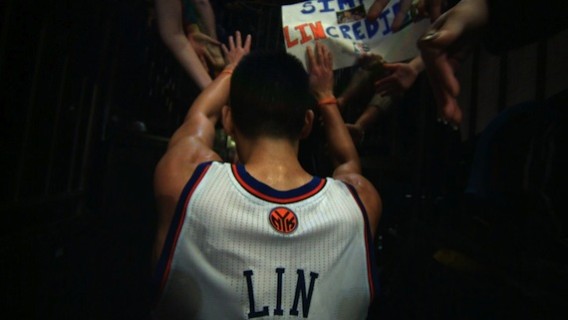 I asked filmmakers in Sundance's Documentary Premieres Section to describe what attracted them to their subject and what conversations they hope their film will start. Below are responses from 5 of the 11 films. As I receive others, I'll update this page. See previous posts on the US Documentary Competition and World Documentary Competition Thanks to Lauren Kraus for helping me compile this survey.
Lucy Walker, The Crash Reel, @lucyjwalker, @thecrashreel
I wanted to make The Crash Reel from the first moment that I met snowboarder Kevin Pearce. Kevin was training for the Olympics and vying with rival Shaun White when he sustained a severe Traumatic Brain Injury, which put him in a coma fighting for his life. No sooner did he learn to walk and talk again, he wanted to snowboard, and here's where the story gets even more dramatic, because his brain wasn't telling him how injured he was, and if he hits his head again he'll die. We want to raise awareness about Traumatic Brain Injury through film and also our campaign #loveyourbrain, and to ask questions about safety and risk in Action Sports, and about head injuries in sports – but it's a movie first and foremost, all told in compelling, thrilling verite scenes, with a lot of emotion and story and no lectures or experts in sight.

Evan Jackson Leong, Linsanity, @LinsanityMovie
I grew up with hoop dreams like every other kid, spending hours at the playground dreaming that I could make the NBA. When I first read about Jeremy Lin, I immediately connected with him because his story was so real, so raw, he had all the same opportunities that were afforded to any kid, much less an Asian American kid from the Bay Area. He represented me. Well before Linsanity, and certainly after, I was continually fascinated by how incredibly humble and open Jeremy was throughout the process. I wasn't speaking to a superstar athlete or worldwide celebrity, rather to a friend, someone that I wanted to hangout with. As a filmmaker I hope this film will inspire kids to chase their dreams, persevere through hard times, and take advantage of opportunities afforded to you, not just in basketball, but in life and perhaps this new generation of kids, will grow up dreaming to be Jeremy Lin.
Greg 'Freddy' Camalier, Muscle Shoals, @Muscleshoalsmov
I got drawn to Muscle Shoals because of the amazing and defiant music made there, its sense of place and spirit, and the stories of the musicians and producers involved in this transcendent story.  It's an amazing unknown tale that's never been told which is part of American history and it's a place that's influenced so many artists.  I was compelled to try and honor and share this tale with the world.  As a result of the film, I hope people are inspired to explore more fully the music they love, from where it came, and what went into it being made, as well as to reflect on the deeper sensibilities about life that are touched upon in the film.
Robert Stone, Pandora's Promise, @NuclearPowerDoc
A small but growing number of environmentalists (myself included) have come to the realization that nuclear power is the single most viable and effective tool we have in averting a climate catastrophe.  It is one of the great ironies of history that the key to solving the greatest environmental challenge of all time turns out to be the one technology to which environmental orthodoxy has demanded steadfast opposition at all costs.
Barbara Kopple, Running from Crazy, @RunningFromCrzy
Making a film about the Hemingways, such a complex, dynamic and fascinating family is a filmmaker's dream. Once I met Mariel Hemingway, I knew this was a documentary I had to make. Her honesty, openness and bravery are truly admirable, as well as her willingness to share her personal memories and stories, some of which were uplifting and some extremely painful. My hope for this film is that it will help to continue the dialogue about mental illness and depression and that it will give those who are suffering and their loved ones a greater understanding and perhaps some hope for the future.