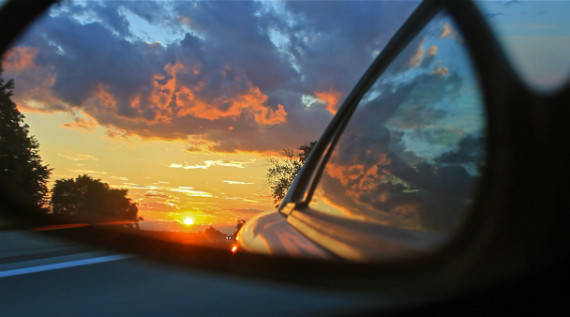 While the holidays have now come and gone and we've already cracked into the new calendar, for the last two weeks much of the movie blogosphere has been on holiday itself, resulting in a rather brief Monday Memo this week. The majority of folks who did publish new work were mostly looking back at 2016, with rundowns of the year's best docs coming from Katie Walsh and the staff at The Playlist and Daniel Walber of Nonfics, whom importantly noted, "The list of great, undistributed docs of 2016 is long, and includes such dramatically different films as INAATE/SE/ and ALL THIS PANIC. And three beautifully crafted documentaries, all directed by Mexican women, are an especially frustrating omission of 2016's commercial release schedule: Betzabé García's KINGS OF NOWHERE, Maya Goded's PLAZA DE LA SOLEDAD and Tatiana Huezo's TEMPESTAD."
At IndieWire, Chris O'Falt published the favorites of 2016 of 35 different directors, including Jonathan Demme, Ezra Edelman, Alma Har'el, Kirsten Johnson and more. For Fandor's Keyframe, Kevin B. Lee and whole host of critical colleagues recounted their favorite video essays composed in 2016. The only people seeming to have the gumption to look forward is Gregory Ellwood, whose posted his Oscar predictions at The Playlist, Christopher Campbell, who listed his top 100 recommendations for doc watching via Netflix this January via Nonfics, and Basil Tsiokos, whose insightful previews of the doc to debut at Sundance later this month were the centerpiece over at What (not) To Doc last month.
In general doc coverage, David Sims retrospectively celebrated the release of WEINER for The Atlantic, Ava DuVernay turned up in conversation with Amy Goodman on the reception of 13TH on Democracy Now!, Kate Prendergast warmly reviewed Jim Jarmusch's GIMME DANGER for 4:3, and Matthew Harrison Tedford reflected on Patricio Guzman's Silver Berlin Bear winning THE PEARL BUTTON at MUBI's Notebook.
Great news for fund-seeking doc filmmakers: the International Documentary Association and the Sundance Institute have collaborated on a new grant application project they've dubbed The Documentary Core Application Project, which "is a collaborative effort by grantors who regularly fund documentary projects to standardize application requirements, with the aim of fostering greater access and a more equitable and sustainable documentary field." This means that a small, but growing list of grantors such as BRITDOC, Chicken and Egg Pictures, and ITVS will accept the documentary core application with their next round of funding.
Those looking for some new non-fiction to watch would do well to check out Jarrod Welling-Cann & Erick Stoll's GOOD WHITE PEOPLE, "about the displacement of a black family in Over-The-Rhine," which was one of my favorite shorts of 2016 and is newly streaming on YouTube. Also available this week via The New York Times is LATE DECEMBER by Joe Callander, in which "After 63 years of marriage, a man's devotion to his wife is unbroken by Alzheimer's," and A TIBETAN'S JOURNEY FOR JUSTICE by Jonah M. Kessel, about how one man, worrying about about the erosion of Tibetan culture and language, "takes his concerns to Beijing, hoping media coverage and the courts can reverse what he sees as a systematic eradication."
Lastly, as we near the beginning of Trump's presidency, NPR's Steve Inskeep published "A Finder's Guide To Facts," while Paula Bernstein debated last year's best non-fiction truth tellers, as well as those that explicitly toyed with the notion of truth as a formal device for Filmmaker Magazine. She poignantly concludes – "Let's hope that in 2017, filmmakers continue to tell stories that inspire us, challenge us, and remind us that even in nonfiction storytelling, the truth is subjective." As always, if you have any tips or recommendations for the Memo, please contact me via email here, or on Twitter, @Rectangular_Eye. Best wishes in the new year.