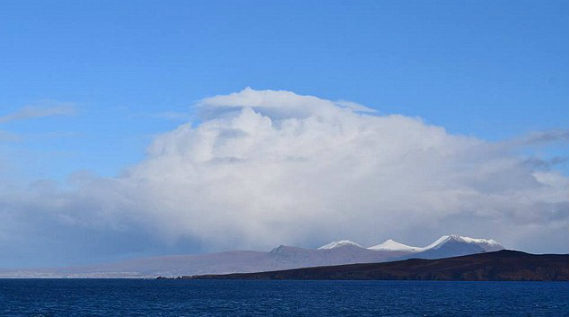 It's been an incredibly difficult week to keep up with documentary news, as my normal means of news gathering have been swamped with story after story of Trump's growing list of executive actions, and understandably so. It's times like these that make us reconsider the importance of the arts and the industries that grease their wheels. I mean, why read about award shows and film festivals while journalists are being charged with felonies for covering the protests during the inauguration, Stephen Bannon has publicly stated that media should "keep its mouth shut" and the president himself has issued a an order on immigration that severely restricts immigration from seven Muslim countries and more? Because cinema, and more specifically, documentaries, epitomize the human condition, inspire empathy, and more often than not advocate for social change in times of political unrest – now more than ever.
In response to Trump's immigration restrictions, Field of Vision currently has a callout for footage from inside airports pertaining to the Muslim Ban. Anyone with footage can reach out to contact@fieldofvision.org or share it anoymously in their secure drop. Reporting from Sundance, IndieWire's Anthony Kaufman, Realscreen's Valentina Valentini and Vulture's Jada Yuan each parsed how the festival's documentary selections worked in relief to the Trump administration thus far. Even this week's episode of Pure Nonfiction, featuring Mohamed Nasheed, the former president of the Maldives, who was profiled in the 2011 documentary THE ISLAND PRESIDENT, deals directly with the political impact of documentary films and the current political climate we've found ourselves in.
Right here at home, we announced last Friday that Stranger Than Fiction will be returning to the IFC Center for our 2017 Winter Season, which begins Tuesday, February 7th with the NYC premiere of Andreas Dalsgaard and Obaidah Zytoon's THE WAR SHOW, about "a Syrian radio DJ who documents the experiences of herself and her friends as their dreams of hope and liberation in the wake of the 2011 Arab Spring give way to the grim realities of repression, forced emigration and extremism." Alaa Hassan, the film's producer, will be on hand for a live post-screening Q&A. Tickets to our opening night event, as well as season passes, can be purchased here.
---