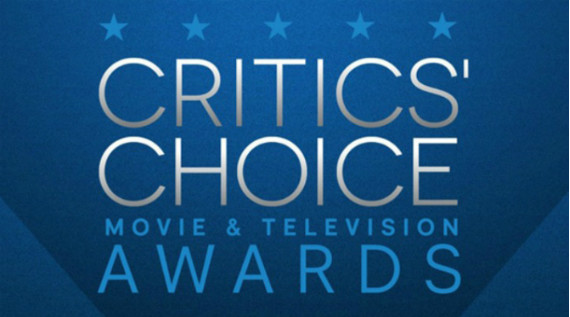 Adding to the shower of award season shows, the Broadcast Film Critics Association and Broadcast Television Journalists Association, the organizations behind the Critics' Choice Awards, are launching "the Critics' Choice Documentary Awards, which will honor both documentary features and non-fiction television," reports Scott Feinberg of The Hollywood Reporter. The inaugural show is currently slated to take place on November 3rd at BRIC in Brooklyn says Dave McNary of Variety, while the already established Critics' Choice Awards will take in January, sans documentary and non-fiction categories.
While awards season feels a ways off yet, the fall festival circuit is creeping closer and closer with new lineup announces from both the Irish Film Institute Documentary Festival and the Toronto International Film Festival, whose Canadian lineup revealed new work from Hugh Gibson, Fred Peabody and Brigitte Berman, among others. POV Magazine's Pat Mullen, IndieWire's Kate Erbland and Realscreen's Daniele Alcinii each covered TIFF's announcement, while Alcinii followed up with several doc filmmakers to get a bit of early insight into their projects. Over at IDA's page, Matt Turner wrote at length on the hybrid doc highlights of this year's Karlovy Vary International Film Festival, while at What (not) To Doc, Basil Tsiokos previewed the non-fiction offerings to be presented at Kosovo's 15th annual Dokufest and the 69th annual Locarno Film Festival.
There were no definitive theatrical standouts in the press this week, with a pair of pieces on similarly titled films from the likes of David Riedel who ruminated on the cinematic reemergence of Frank Zappa in EAT THAT QUESTION: FRANK ZAPPA IN HIS OWN WORDS at Keyframe and Sarah Crompton whose summation of INGRID BERGMAN: IN HER OWN WORDS appeared in The Guardian. Additionally, Glenn Kenny reviewed RICHARD LINKLATER: DREAM IS DESTINY for RogerEbert.com, Hanh Nguyen wrote a feature on SOUTHWEST OF SALEM for IndieWire, and Peter Bradshaw gave a warm reception to BOBBY SANDS: 66 DAYS within The Guardian. Clay Tweel's GLEASON turned up in a pair of pieces from The Washington Post's Pat Padua and Randy Cordova of The Chicago Sun-Times, while Barbara Kopple's MISS SHARON JONES! found its way into The Los Angeles Times via Sheri Linden, Nonfics thanks to Christopher Campbell and IndieWire by way of Graham Winfrey. And as the Olympics are currently front and center in the public consciousness, Allen Barra revisited Kon Ichikawa's 1965 olympic games centered TOKYO OLYMPIAD for the Wall Street Journal.
Those looking for doc production grants might do well to look into Hot Docs' Theatrical Stream of the CrossCurrents Doc Fund which will continue taking submissions now through September 21st. At No Film School, Adrijana Lazarevic has impressively and conveniently collected "Every Filmmaking Form You'll Ever Need in 99 Free Templates." Good news for issue driven doc filmmakers: Ryan Krivoshey, "the Founder and President of indie distributor Grasshopper Film, recently formed a new production company, Grasshopper + Marks Productions, which focuses on producing issue-based films whose stories can inspire major movements," reports Graham Winfrey in IndieWire.
Nicholas Pilarski and Destini Riley, who were named by Scott Macaulay as some of Filmmaker Magazine's 25 New Face Filmmakers, have a new short, I, DESTINI, up at Op-Docs. TED-Ed has published the second episode in Jessica Oreck's IN A MOMENT OF VISION series, HOW COFFEE GOT QUICKER. As the Kartemquin Anniversary celebration continues, this week Justine Nagan's TYPEFACE is free to stream. Our own Raphaela Neihausen and Thom Powers named Zackary Canepari and Drea Cooper's boxing doc T-REX as WNYC's Doc of the Week, while reminding us that the film is currently available to watch for free via Independent Lens. Adding to the litany of options this week is Christopher Campbell, who at Nonfics listed his top 100 docs currently streaming on Netflix.
In celebration of the coming second season of DOCUMENTARY NOW!, IFC's Amber Petty has listed 10 facts that inspired the show. Until next time, if you have any tips or recommendations for next week's Memo, please contact me via email here, or on Twitter, @Rectangular_Eye.