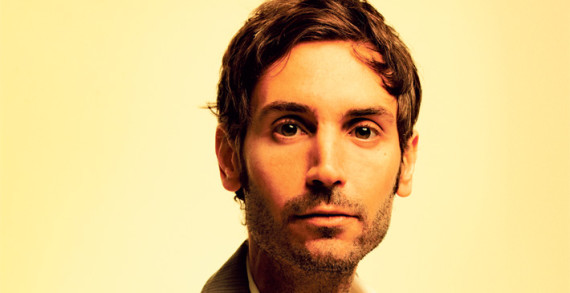 This week the documentary community lost the Oscar-winning filmmaker Malik Bendjelloul, who died from an apparent suicide at the age of 36. Bruce Weber of the New York Times penned an obit of Bendjelloul, while Realsceen's Adam Benzine rounded up some tributes made to the director. Adam Schartoff released an interview conducted with Bendjelloul on his Filmwax Radio podcast. At Indiewire, Paula Bernstein also reported on Bendjelloul's passing. Michael Dunaway remembered the director in an encomium published at Paste Magazine, and Xan Brooks did the same at The Guardian.
At Screen Daily, Colin Brown took a look at the doc lineup at this year's Cannes International Film Festival. Daniel Walber of Nonfics.com had a great piece on the festival's history of ignoring docs, and Basil Tsiokos provided an overview of docs screening there for his What (Not) to Doc blog.
At Nonfics.com, Christopher Campbell had a chance to interview director Joe Berlinger about his new documentary television series on Al Jazeera America, The System. At Realscreen, Kelly Anderson also spoke with Berlinger about The System, and at the International Documentary Association (IDA) website, Darianna Cardilli also profiled the series.
This week Stranger Than Fiction is hosting a screening of the film 9 MAN from director Ursula Liang about a streetball game often played in Chinatown. The film will screen on Tuesday, May 20 at 8 p.m. at the IFC Center in Manhattan, and will be followed with a Q&A with director Liang. For more information or to purchase tickets please go here.
In distro news, Realscreen's Adam Benzine reported that Magnolia Pictures had acquired North American rights for BALLET 422. Benzine also reported that U.K. outfit Dogwoof had picked up rights for CONCERNING VIOLENCE. Benzine again had the details on Tribeca Film's acquisition of TIME IS ILLMATIC. And Realscreen colleague Manori Ravindran reported that Music Box Films had nabbed U.S. rights for EMPTYING THE SKIES. Finally, U.K. outfit Dogwoof announced that it would handle international sales for DIOR AND I.
At Nonfics.com, Christopher Campbell shared a list of notable releases newly available via DVD, VOD and other home viewing methods.
The latest New York City edition of POV's Hackathon concluded last week; a rundown of the projects yielded from the event can be found on the POV blog here. At Realscreen, Julianna Cummins also reported on the NYC hackathon.
The AFI Docs Film Festival announced that it would open with the film HOLBROOK/TWAIN: AN AMERICAN ODYSSEY and close with LIFE ITSELF. At Realscreen, Adam Benzine reported on the announcement.
At the DocGeeks blog, Michael Prescott reviewed CINEMA IS EVERYWHERE from director Teal Greyhavens.
On the Filmwax Radio podcast, Adam Schartoff spoke with seminal documentarians Chris Hegedus and D.A. Pennebaker about their latest film UNLOCKING THE CAGE and the crowdfunding effort surrounding it. And at the Docs & the Law Blog, Tom Isler spoke with the pair of filmmakers regarding the legal challenges related to their latest effort.
Back in early May, Robert Avila spoke to filmmaker Ross McElwee about his work in an interview at Keyframe.
The Independent Filmmaker's Project (IFP) named the 10 projects included in its latest doc lab; Manori Ravindran of Realscreen and Paula Bernstein of Indiewire reported on the details.
MIT's Open Doc Lab named its 2014-15 fellows in a post on its website.
At Indiewire, Karim Ahmad made the case for why filmmakers needed to create a storyworld for their projects.
In a piece for Film School Rejects, Monika Bartyzel named six great docs that focused on chefs.
At the New York Times, Dave Itzkoff spoke with comedic actor turned documentary filmmaker Mike Myers about his film SUPERMENSCH.
Writing for Keyframe, Anthony Kaufman wrote a piece on the work of Jennifer Baichwal and the subject of ecological disaster.
Over at the IDA site, Nayantara Roy wrote a piece with advice for a successful distribution strategy.
Back at the Docs & the Law Blog, Regina Austin wrote a post on the practice of shooting social protest.
At Dorkshelf, Andrew Parker interviewed Andreas Johnsen, director of the new doc AI WEI WEI: THE FAKE CASE.
You can see MANAKAMANA directors Stephanie Spray and Pacho Velez interviewed on the Roosevelt Island Tram in a post for the Moving Image Source site made by Eric Hynes and Jeff Reichert.
The Facebook page of Docs in Progress hosted a list of some shooting/work advice from DP Nick Higgins.
Back at Nonfics.com, Christopher Campbell wrote about the work-in-progress film THE LIZZIE PROJECT.
At the Independent Lens blog, Craig Phillips interviewed director Roger Ross Williams about his film GOD LOVES UGANDA.
That's it for this week. Please send any tips/recommendations for the Memo via e-mail here, or by Twitter to @GuerrillaFace. Thanks and have a great week!