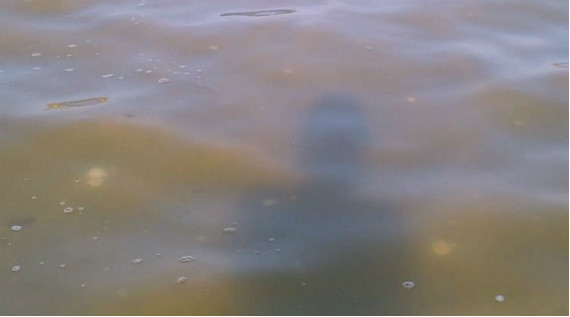 A week after the Tribeca Film Festival decided to pull the discredited physician Andrew Wakefield's documentary VAXXED: FROM COVER-UP TO CATASTROPHE from their line-up following outcry from the medical and film communities, indieWIRE's Eric Kohn and The Guardian's Ed Pilkington published a pair of postmordems outlining why the film was programmed in the first place and how pressure from various groups finally forced Tribeca to pull it. Chris Barsanti praised Tribeca for their decision to cancel its world premiere of VAXXED in Little White Lies, noting that "Tribeca's decision not to show VAXXED does not constitute censorship, as some critics and commentators have suggested. The idea that one relatively high-profile film festival could stop the world from seeing a film is, in an age of instantly available streaming video, fairly quaint." Unsurprisingly, despite its unscientific hogwash, the film was instantly scooped up by Cinema Libre for distribution and opened appropriately on April Fool's Day at New York's Angelika Film Center.
At Variety, Paul Gaita reflected on the fifth annual American Documentary Film Festival, which has its final screenings this evening, and the growth of interest in non-fiction cinema. Likewise, Chicago's new DOC10 Film Festival wrapped up yesterday, Michael Phillips gave an overview of the offerings at the inaugural edition in the Chicago Tribune. Featuring approximately 70 documentaries among its nearly 200 film lineup, the 40th anniversary of the Cleveland International Film Festival kicked off last Wednesday. Basil Tsiokos previewed the non-fiction offerings over at What (not) To Doc. And in a surprise announcement, Charlotte Cook, former director of programming of Hot Docs and co-founder of Field of Vision, has joined the CPH:DOX programming team. The announcement comes in the wake of its recent scheduling change, from November to March, with its next edition scheduled to take place in 2017. Also on the topic of festivals, DOC NYC's regular submissions deadline is this coming Friday, April 8th – filmmakers, get on that!
Co-presented along with the New York Film Academy, our Spring Season kicks off tomorrow with Victoria Campbell's MONSIEUR LE PRESIDENT, which "traces the ascent and downfall of Gaston Jean Edy, a charming and much-loved voodoo priest in the Christ-roi section of Port-au-Prince, Haiti." The director, as well as Amy Wilentz, author of the National Book Critics Circle Award winner for Autobiography, Farewell, Fred Voodoo: A Letter from Haiti, will be in attendance for a post screening Q&A session. Tickets for our Spring Season kick off can be purchased here. Additionally, our home, the IFC Center, is gearing up for a major expansion, but they need a show a public support to convince city officials that this expansion is fully supported by the community. Show your support today by going here.
Our own Raphaela Neihausen and Thom Powers selected MAPPLETHORPE: LOOK AT THE PICTURES by directors Fenton Bailey and Randy Barbato as WNYC's Documentary of the Week. The film, which was warmly regarded by Justine Elias in her review at RogerEbert.com, will have its primetime premiere this evening on HBO. Timed to the film's premiere, The New York Times ran a lengthy feature by Holland Cotter on why Mapplethorpe's photography continues to leave a lasting imprint on the art world.
The most written about figure in the doc world this week was the late, great Chantel Akerman, whose final film NO HOME MOVIE opened in select theaters (such as Squeaky Wheel here in Buffalo) and became available to stream via Fandor, while Icarus Films released a DVD boxset containing a selection of her later work in Chantel Akerman – Four Films. At Fandor's Keyframe, both Kevin B. Lee and Shari Kizirian wrote analytic pieces celebrating the film's release, while Film Comment's Violet Lucca composed an elegant feature discussing how the film deals with grief. The New York Times ran Rachel Donadio's retrospective review of the film, while Richard Brody pointed out the fact that for New Yorkers, April is looking like Akerman month, with retrospective screenings taking place at BAM Cinématek, Film Forum and Anthology Film Archives throughout the month. AV Club's Ignatiy Vishnevetsky didn't love the film as much as most and Daniel Walber wrote an overview of the offerings contained within the Icarus set over at Nonfics. Using Akerman's final title as a titular jumping off point, Movie Mezzanine's Tina Hassannia composed a detailed study of the lack of female directed films on home video.
Back on the theatrical side of things, Hassannia also reviewed Tsai Ming-Liang's AFTERNOON for RogerEbert.com, while the film was also selected as Film Comment's Film of the Week and discussed at length by Jonathan Romney. Also at Film Comment, Scott Eyman reviewed Ross Lipman's NOTFILM, a doc on Samuel Beckett's 1965 experimental short FILM. Other doc reviews this week included Alissa Wilkinson's thoughts on FRANCOFONIA at RogerEbert.com, Dennis Harvey's take on ORANGE SUNSHINE at Variety, Nicole Nielsen Horanyi's review of MOTLEY'S LAW at Little White Lies, and of CATCHING THE SUN by Andy Webster in The New York Times. Tim K. Smith's SEX AND BROADCASTING: A FILM ABOUT WFMU received a pair of reviews from Ben Kenigsberg of The New York Times and Jasmyn Wong at Keyframe. And though not necessarily a review, nor theatrical release, Steven Zeitchik's piece in The Los Angeles Times on ESPN's intention to qualify its new 30-for-30 TV premiered doc O.J.: MADE IN AMERICA for the Oscars is a pertinent read.
Doc filmmakers should take note of Nicole Page's indieWIRE piece on "Why Documentary Filmmakers Must Take Care of Legal Business Early and Often."
Those looking for new docs to stream have cause for celebration in Garrett Bradley's SXSW premiered LIKE, now available via Field of Vision. Likewise, The New York Times published Ben C. Solomon, Taige Jensen, Stefania Rousselle and Leslye Davis' short A TERROR ATTACK, THEN FAR RIGHT MOVES IN, while Kartemquin Films continues their 50th Anniversary this week by streaming WHAT'S HAPPENING AT LOCAL 70?.
I'll sign off this week with an interesting shortlist by Chris McCall of The Scotsman featuring eight of the best Scottish documentaries of all time. Until next week, if you have any tips or recommendations for the Memo, please contact me via email here, or on Twitter, @Rectangular_Eye.