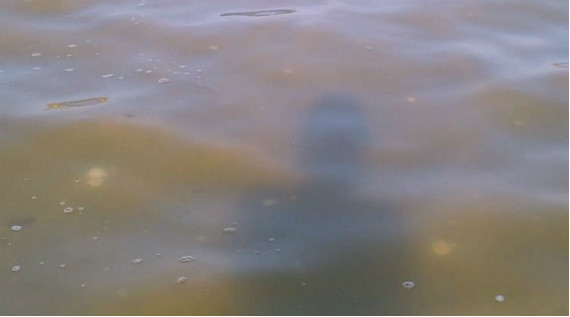 A week after the Tribeca Film Festival decided to pull the discredited physician Andrew Wakefield's documentary VAXXED: FROM COVER-UP TO CATASTROPHE from their line-up following outcry from the medical and film communities, indieWIRE's Eric Kohn and The Guardian's Ed Pilkington published a pair of postmordems outlining why the film was programmed in the first place and how pressure from various groups finally forced Tribeca to pull it. Chris Barsanti praised Tribeca for their decision to cancel its world premiere of VAXXED in Little White Lies, noting that "Tribeca's decision not to show VAXXED does not constitute censorship, as some critics and commentators have suggested. The idea that one relatively high-profile film festival could stop the world from seeing a film is, in an age of instantly available streaming video, fairly quaint." Unsurprisingly, despite its unscientific hogwash, the film was instantly scooped up by Cinema Libre for distribution and opened appropriately on April Fool's Day at New York's Angelika Film Center.
At Variety, Paul Gaita reflected on the fifth annual American Documentary Film Festival, which has its final screenings this evening, and the growth of interest in non-fiction cinema. Likewise, Chicago's new DOC10 Film Festival wrapped up yesterday, Michael Phillips gave an overview of the offerings at the inaugural edition in the Chicago Tribune. Featuring approximately 70 documentaries among its nearly 200 film lineup, the 40th anniversary of the Cleveland International Film Festival kicked off last Wednesday. Basil Tsiokos previewed the non-fiction offerings over at What (not) To Doc. And in a surprise announcement, Charlotte Cook, former director of programming of Hot Docs and co-founder of Field of Vision, has joined the CPH:DOX programming team. The announcement comes in the wake of its recent scheduling change, from November to March, with its next edition scheduled to take place in 2017. Also on the topic of festivals, DOC NYC's regular submissions deadline is this coming Friday, April 8th – filmmakers, get on that!
Co-presented along with the New York Film Academy, our Spring Season kicks off tomorrow with Victoria Campbell's MONSIEUR LE PRESIDENT, which "traces the ascent and downfall of Gaston Jean Edy, a charming and much-loved voodoo priest in the Christ-roi section of Port-au-Prince, Haiti." The director, as well as Amy Wilentz, author of the National Book Critics Circle Award winner for Autobiography, Farewell, Fred Voodoo: A Letter from Haiti, will be in attendance for a post screening Q&A session. Tickets for our Spring Season kick off can be purchased here. Additionally, our home, the IFC Center, is gearing up for a major expansion, but they need a show a public support to convince city officials that this expansion is fully supported by the community. Show your support today by going here.
---