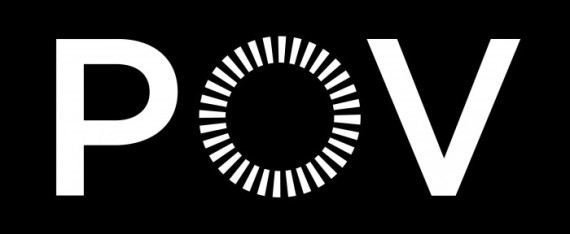 This week New York City PBS station WNET announced that it would reinstate the two doc programs POV and Independent Lens to their Monday time slots after earlier announcing that they would be removed. Realscreen's Manori Ravindran and TV Guide covered the development.
The year-end lists keep coming. Lauren Wissot of Filmmaker Magazine rounded up her list of 10 Oscar-worthy docs for 2014. At Wired Magazine, staff listed this year's five most intriguing docs. Writing for Nonfics.com, Christopher Campbell published the 2014 Nonfics Poll of the year's best docs, with THE OVERNIGHTERS from Jesse Moss taking top honors. In a piece at the Moyers & Company website, Tom Roston listed his top 10 social justice docs of the year. Roston also published a separate list of his favorite docs of the year in a post at POV.
At TechDirt, Tim Cushing detailed a suit being brought against Laura Poitras for NSA surveillance leaks included in her film CITIZENFOUR. Eriq Gardner of The Hollywood Reporter also covered the development.
Writing for Indiewire, Paula Bernstein rounded up some crowdfunding tips from director Steve James.
At Screen Daily, Geoffrey Macnab interviewed UK distro outfit Dogwoof founders Andy Whittaker and Anna Godas.
Over at the NiemanLab site, Raney Aronson-Rath wrote a post about how virtual reality might change journalism and documentary.
The folks at Transom updated their field audio guide for December 2014.
Back at Filmmaker Magazine, Scott Macaulay penned an instructional post on finding a producer.
At the International Documentary Association (IDA) site, Tom White spoke to outgoing Executive Director Michael Lumpkin and IDA Board President Marjan Safinia about their tenure at the organization.
In a piece at The Independent, Ian Johnston gave voice to concerns that the Grierson Trust awards had neglected female filmmakers in its practice.
In a personal note, this post marks my last as the custodian of the Monday Memo, almost three years since I penned my first one. I've learned a tremendous amount about the documentary world during that time, and I'd like to thank Thom and Raphaela for giving me the opportunity to do so. Making a documentary is getting both easier and harder to do everyday, and I hope the Memo has tipped the scales at least a little a bit towards the easy side for those who care about an art form I dearly love.
I'd also be remiss if I didn't note at least some of the many sources I shamelessly cribbed from when piecing the Memo together every week. Adam Benzine, Manori Ravindran and Kevin Ritchie of Realscreen, along with their colleagues, do a tremendous job of covering the day-to-day minutiae of the documentary world. Christopher Campbell of Nonfics.com has built a coterie of solid doc writers on the site, turning out great interviews and criticism on a regular basis. If you're not following Kartemquin Films (and its director of communications and distribution Tim Horsburgh) on Twitter, stop reading this right now and go get that done. Tom Roston's gig writing for the POV blog as a stalwart supporter of documentaries has always been a pleasure to read. Ben Sachs of the Chicago Reader writes some of my favorite criticism about docs (and film, for that matter). Eric Hynes and Anthony Kaufman do the same, but also turn out pieces that help drive wider conversations about the documentary world. The filmmaker Robert Greene's thoughts are always a welcome sight in my Twitter feed.
There are many more, but this goodbye note already feels overly indulgent. So I'll sign off one last time by thanking you for reading this. I can be reached via email here, or you can follow me on Twitter at @GuerrillaFace if you are so inclined. Here's to a great 2015.