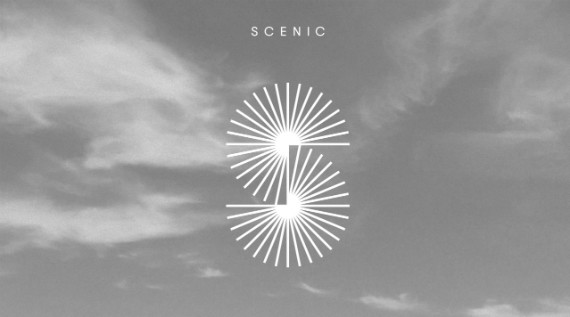 As more new outlets, tech companies and film festivals become interested in cinematic VR projects, filmmakers are doing the same. Co.Design's Mark Wilson extensive report announces that HELVETICA director Gary Hustwit has launched an ambitious new VR production company called Scenic. "Scenic's focus is producing short, documentary content in 360 degrees for virtual reality headsets. A lot of it, fast. In its first year, Scenic will release 40 different projects, which is the sort of pace only made possible by the collective of documentarian all-stars he's assembled to take part: Amir Bar-Lev (THE TILLMAN STORY), Marshall Curry (STREET FIGHT), Jessica Edwards (MAVIS!), Heidi Ewing and Rachel Grady (JESUS CAMP), Liz Garbus (WHAT HAPPENED, MISS SIMONE?), Sam Green (THE WEATHER UNDERGROUND), Dawn Porter (TRAPPED), and Lucy Raven (CHINA TOWN)." With a lineup like that, how could one not be intrigued?
Now, onto festival news, beginning with Tom Roston's report on the "urgent, enriching, and harrowing" docs at the Full Frame Documentary Film Festival, which started last Thursday and wrapped up yesterday. Chris O'Falt, writing for indieWIRE, highlighted the many female filmmakers who had films at this year's edition of the festival, while, incredibly, Polygraph published the largest analysis of dialogue in fiction film by gender ever attempted. Realscreen's Kevin Ritchie also posted a list of eight highlights from the fest, seven of which happen to have been making their world premieres. At What (not) To Doc, Basil Tsiokos previewed the new films on offer at the fest, as well as Brazil's It's All True International Documentary Film Festival and the Film Society of Lincoln Center's nonfiction and hybrid showcase, Art of the Real.
David Ehrlich and Eric Kohn wrote a piece on five must-watch docs at Art of the Real, while the Film Comment staff made the hybrid series the focus of conversation in their latest podcast. Looking at the upcoming Tribeca film festival and beyond, Mekado Murphy listed the upcoming NYC festivals in The New York Times, while Melena Ryzik's post-VAXXED controversy piece on the responsibilities involved in programming major film festivals sees our own Thom Powers admitting, "I feel that pressure more and more each year. Because documentaries are getting more ambitious, I think that there is a healthy anxiety for any film festival programmer to be worrying over the works that they're presenting. If I didn't feel anxious, it would be a sign that I'm really playing it safe with the films I show." Meanwhile, Variety's Martin Dale reported on the programming at this year's edition of IFF Panama and the four day work shop with Patricio Guzmán, whose own film NOSTALGIA FOR THE LIGHT was featured by Ross McDonnell in MUBI's Notebook. And finally, the Stephen Follows Film Data and Education published a substantial overview of shifting trends in how film festival submission processes.
Tomorrow, we host EP/Director/Writer Rhys Thomas and EP/Director Alex Buono for a screening of two of their favorite episodes of DOCUMENTARY NOW! along with clips from the films that inspired the episodes. DOCUMENTARY NOW! DECONSTRUCTED is available only to STF spring season pass holders; no individual tickets will be sold to this event. Visit here to purchase a season pass.
---