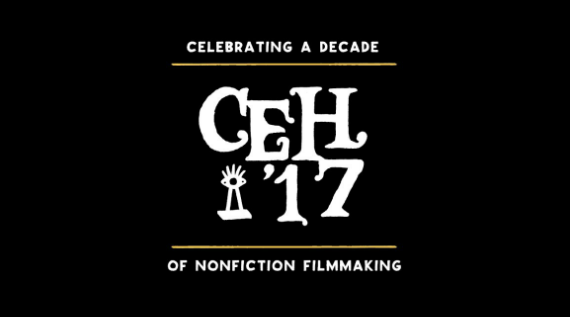 First off, I apologize for missing the memo last week. I had prepped one celebrating both my wife's birthday, as well as the release of DOC NYC's and IDFA's full lineups, but a family emergency reared its head and everything else got sidelined for a few days. The good news is that all is ok for the time being and I'm back for another week of exciting doc news! Settling at the top was Cinema Eye Honors announcement of the 2016 Unforgettables, the 15 best doc subjects of the year, including Huma Abedin and Anthony Weiner of WEINER, Laura Albert of AUTHOR: THE JT LEROY STORY and Kate Lyn Shiel from KATE PLAYS CHRISTINE. Additionally, they revealed that the Museum of the Moving Image will host "a 10-week series highlighting films from the first #CEHDecade: "Pushing the Envelope: A Decade of Documentary's Cinema Eye Honors". The series will kick off Friday, November 4, 2016 with the first winner of Cinema Eye's Outstanding Nonfiction Feature award, Jason Kohn's MANDA BALA (SEND A BULLET)."
In the same vein, the Gotham Independent Film Awards released their full list of nominees, including the documentary category. Oddly, their website still lists last year's info, but the trades all picked up the press release, with CAMERAPERSON, I AM NOT YOUR NEGRO, O.J.: MADE IN AMERICA, TOWER and WEINER listed as the doc nominees. And while the festival circuit was fairly quiet this week, Portugal's Doclisboa did kick off on Thursday evening and Basil Tsiokos wrote an overview of the new features on offer over at What (not) To Doc, noting new work by João Monteiro and several world premiering competition titles in Kimi Takesue's 95 AND 6 TO GO, Yuki Kawamura's A FRIEND FROM SIBERIA, Ludovica Tortora de Falco's DO NOT TOUCH ME!, and Maximiliano Schonfeld's THE SLEEPING TIGER.
Here at Stranger Than Fiction, our Jonathan Demme documentary retrospective continues tomorrow at the IFC Center with his New Orleans set I'M CAROLYN PARKER: THE GOOD, THE MAD, AND THE BEAUTIFUL from 2011. Director Demme and Demme and producer Daniel Wolff will be on hand for a post-screening Q&A. Tickets for the screening can still be purchased here.
---