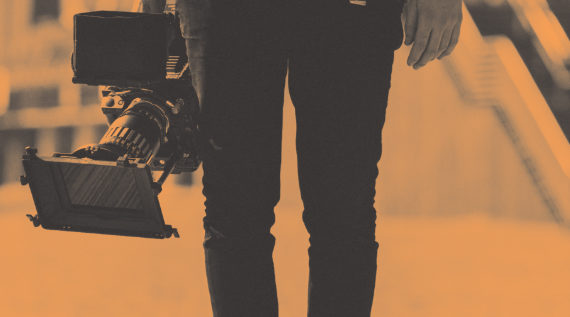 Last Tuesday saw the Toronto International Film Festival reveal its 2017 TIFF Docs lineup, programmed by our very own Thom Powers. The 22-film program centers around world premieres of new works by Brett Morgan, Heidi Ewing and Rachel Grady, Morgan Spurlock, Sam Pollard, Sophie Fiennes, Matt Tyrnauer and "goes deep into the lives of boundary-pushing characters — Grace Jones, Jim Carrey, Jane Goodall, and Eric Clapton, to name only a few of the most famous." In his overview of the selections at Doc Soup, Tom Roston notes that there are 20% less films on this year's slate than last year, but notes that it "is so power packed that it may well provide the tipping point for awards season." Anne Thompson also weighed in on the selections at IndieWire, picking out ten films that already have the potential to shake up this year's Oscars, pointing out that "the race always begins at Sundance, but…this year, without clear frontrunners, TIFF's influence will be greater than ever." Meanwhile at Realscreen, Meagan Kashty spoke with Thom Powers himself about this year's selections.
In other festival news, according to Brian Steinberg of Variety, NBC's 'Meet the Press' and the American Film Institute have teamed up "for a film festival to be held in November in Washington D.C….The 'Meet the Press' film festival will feature contemporary documentaries of 40 minutes in length or less that focus on untold stories of American politics." As always, Basil Tsiokos has given a trio of overviews of the non-fiction offerings at festivals currently running around the globe, including Kosovo's Dokufest, Switzerland's Locarno Film Festival, and Australia's Melbourne International Film Festival, the latter of which was covered by the fine folks over at 4:3, whom listed their favorites from the fest so far.
In a collaborative effort between the National Endowment for the Arts (NEA) and the International Documentary Association (IDA), a new report titled "State of the Field: A Report from the Documentary Sustainability Summit" was made public this week. The work begins, "Comprised of voices from the field, the following report represents a reflection of the day-today realities of maintaining a documentary career in an ever-changing cultural and business marketplace. Accompanied by recommendations throughout, these reflections are aimed to empower the documentary community (and related stakeholders) to assert agency in shaping a forward-thinking future that re-envisions current systems." Additionally, the NEA will offer four free webinars that provide opportunities for the public to engage with experts in the field, beginning with a Report Overview on Thursday, August 10th. Complete webinar schedule and details can be found here.
---