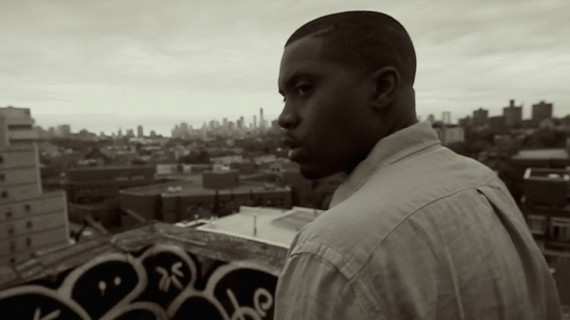 The 2014 Tribeca Film Festival started this week with a screening of the new Nas doc TIME IS ILLLMATIC. At Indiewire, Eric Kohn reviewed the new film from director One9 as did Scott Foundas of Variety. Associated Press writer Jake Coyle had coverage of the Tribeca opening night film for his press outlet. Basil Tsiokos provided an overview of the docs screening at the festival at his What (Not) to Doc blog. At DocGeeks, Emma Norton had a list of must-see docs at the festival. Writing for Nonfics.com, Daniel Walber previewed 10 of the festivals most anticipated docs. Walber also penned a review of the Tribeca film BALLET 422 from director Jody Lee Lipes and one of DIOR AND I from director Frederic Tcheng. Steve Pond of The Wrap had an interview with BEYOND THE BRICK: A LEGO DOCUMENTARY filmmakers Daniel Junge and Kief Davidson at The Wrap.
This week Chicago-based documentary production non-profit Kartemquin Films announced that it would collaborate with network Al Jazeera America to produce a six-part documentary series on the struggles of those on low incomes in the U.S. Sergio had coverage of the development for Indiewire's Shadow and Act blog, while Deadline also covered the news.
Nikita Stewart of the New York Times reported that New York City Mayor Bill DeBlasio announced that Cynthia Lopez, co-executive producer of the PBS doc series POV, had been appointed the commissioner of the Mayor's Office of Media and Entertainment. Todd Cunningham of The Wrap also covered the appointment, as did Marisa Guthrie and Tatiana Siegel of The Hollywood Reporter and Shipra Gupta of Indiewire.
---