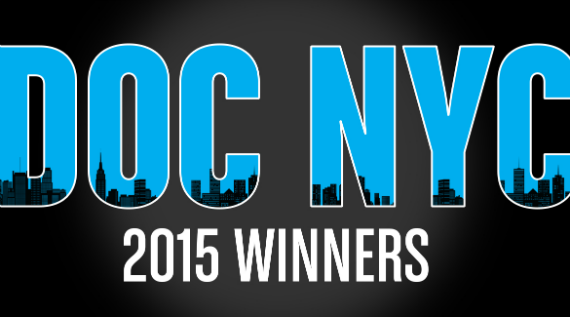 After a week of social media madness as part of the DOC NYC team, I've returned to Stranger Than Fiction feeling invigorated and up to date, ready to report the latest in non-fiction goodness. And speaking of DOC NYC, the festival wrapped up last Thursday after 8 days of documentary celebration, from the Visionaries Tribute at which Frederick Wiseman, Jon Alpert and Barbara Kopple each received Lifetime Achievement Awards, to the final awards ceremony at which MOTLEY'S LAW by director Nicole Horanyi and CLASS DIVIDE by director Marc Levin took home the Grand Jury Prizes. Jeremy Gerard of Deadline and Zack Sharf of indieWIRE both reported on the awards. The festival's week long industry conference DOC NYC PRO popped up on and off throughout the week via Aubrey Page's indieWIRE report of the opening Morning Manifesto featuring all 15 of the DOC NYC Short List filmmakers, Kevin Ritchie's coverage of Reaching Your Audience Day and Michele Stephenson's Morning Manifesto at Realscreen, as well as Ryan Anielski's outline of Abigail Disney's keynote on doc funding at indieWIRE. A full list of additional DOC NYC coverage can be found here.
Wrapping up just prior to DOC NYC, Copenhagen's CPH:DOX awarded the DOX:Award to Robert Machoian and Rodridgo Ojeda-Beck's GOD BLESS THE CHILD, the NORDIC:DOX to Mika Taanila and Jussi Eerola's RETURN OF THE ATOM, the FACT:AWARD to Hemal Trivedi and Mohammed Ali Naqvi's AMONG THE BELIEVERS, and the NEW:VISION Award to Rosa Barba's BENDING TO EARTH and Ali Cherri's THE DIGGER. Demetrios Matheou wrote up an overview of the festival's winners and disappoints over at indieWIRE. Looking forward, the world's largest non-fiction festival kicked off in Amsterdam on Wednesday. Variety's Jennie Punter wrote up a preview of this year's IDFA, while Basil Tsiokos broke the massive line-up into a pair of posts at What (not) To Doc. But, IDFA is not the only doc festival left on this year's docket. Portugal's still fresh-faced Porto/Post/Doc announced the lineup for the festival's second edition. Cineuropa's Vitor Pinto reported on the announcement.
After the DOC NYC takeover of the IFC Center last week, Stranger Than Fiction returns for its final screening of the Fall Season tomorrow with DANNY SAYS. Director Brendan Toller and producer Pamela Lubell will both be on hand for a post-screening Q&A. Tickets are still available here.
---