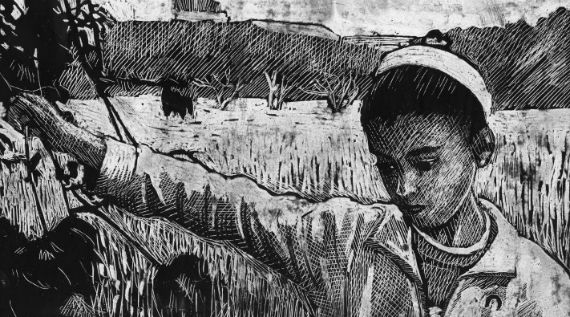 The curtains have closed on this year's Cannes Film Festival, and though no mention of the festival's premiere documentary prize is not mentioned anywhere on its official awards page, according to Pat Mullen at POV Magazine, the jury awarded Stefano Savona's SAMOUNI ROAD this year's L'Œil d'or for best documentary. Mullen continues, "SAMOUNI ROAD offers a story of celebration in a rural community in the outskirts of Gaza City as a family prepares for a wedding and finds a moment to heal and move forward after the war. The film won out of 17 documentaries in competition. Honourable mentions went to Mark Cousins' THE EYES OF ORSON WELLES and Michel Toesca's LIBRE."
Deborah Young of The Hollywood Reporter wrote that Savona's film "is devastating and yet oddly distanced, leaving the viewer with sorrow, indignation but also space for reflection on the cruelty and injustice of Israel's tactics in its war against Palestine", while Jay Weissberg of Variety said it is "destined to become a touchstone in the cinematic representation of the [Gaza] Strip". Meanwhile, Peter Bradshaw relayed in The Guardian that THE EYES OF ORSON WELLES is a "whimsical but heartfelt love letter to Welles", as Damon Wise spoke with Mark Cousin about the film for Deadline. And back at The Hollywood Reporter, Jordan Mintzer put forth a lukewarm take on Michel Toesca's doc on farmer-turned-activist Cedric Herrou.
This week at the IFC Center, our 2018 Spring Season of Stranger Than Fiction continues with a pair of screenings in Liz Garbus's THE FOURTH ESTATE tomorrow night and Parvez Sharma's A JIHAD FOR LOVE on Thursday evening, both featuring live Q&As with their respective filmmakers. Tickets for each are still available here.
---