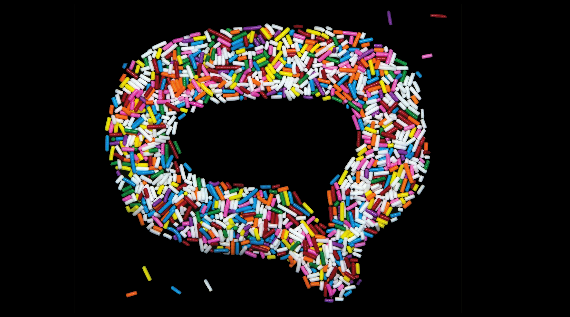 At this point, there is no doubt about the incredible range of nonfiction productions that are available through all sorts of distribution channels, from the festival circuit to the countless streaming services accessible form your very own couch, yet folks like Mark Kennedy are here to remind us that we are in a golden age of documentaries in his latest piece outlining just a sliver of the quality content that is currently available in The Washington Post. Meanwhile, Guy Lodge, writing at The Guardian, attempted to unpack why documentary sequels like MARCH OF THE PENGUINS 2 are on the rise, summerizing "…it's only the latest in a recent run of tardy sequels to culture-defining documentaries of the previous decade and beyond – evidence, perhaps, that even the documentary realm has fallen prey to the industry's risk-averse devotion to existing properties and proven formulae, though few have fully made the case for returning to the well."
Thankfully, the festival circuit, with new lineups announced this week for Toronto's Hot Docs and the Film Society at Lincoln Center's Art of the Real, generally offers a reprieve from such contrivances. Most excitingly, the Hot Docs programmers were keen to reveal this year's edition of the festival has reached gender parity with fifty percent of the films on offer made by women filmmakers, reports The Globe and Mail's Barry Hertz. Looking a bit deeper at the Hot Docs program, Selina Chignall of Realscreen spoke with the filmmakers behind THE HEAT: A KITCHEN REVOLUTION, UNITED WE FAN, and THE ACCOUNTANT OF AUSCHWITZ, each of which is due to have their world premieres in Toronto next month.
Last weekend saw the conclusion of this year's edition of CPH:DOX, where Marcus Lindeen's THE RAFT won the Dox:Award, Elizabeth and Gulistan Mirzaei's LAILA AT THE BRIDGE took home the F:ACT Award, and Jumana Manna's WILD RELATIVES was honored with the New:Vision Award for its "groundbreaking experiments in the area between documentary and artistic reflection." The staff at Desist Film have posted a wealth of reviews from the festival for those interested in delving further. Just as CPH:DOX wound down, the Parisian doc fest Cinéma du Reél kicked off, with Basil Tsiokos writing up an overview of the new docs on offer over at What (not) To Doc. Looking back a few weeks, Tayler Montague of Reverse Shot and Irina Trocan writing at Sight & Sound both posted thorough festival reviews of this year's True/False, while Film Comment published an interview by Rooney Elmi with Khalik Allah, whose incredible new film BLACK MOTHER had its world premiere in Columbia.
Tomorrow night at IFC Center, our 2018 Winter Season concludes with THE CHINA HUSTLE, with director Jed Rothstein in attendance for a live post-screening Q&A. Tickets are still available here.
---