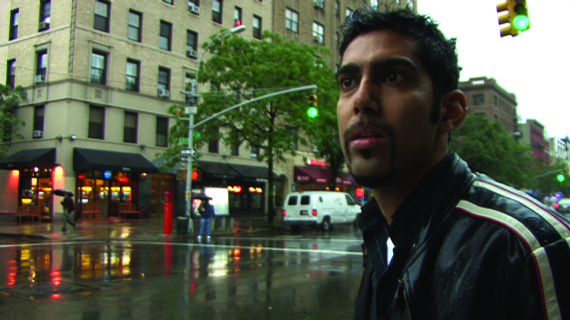 The PBS documentary show POV announced the films screening during the first part of its upcoming season, which begins Monday June 23. Alison Willmore of Indiewire also reported on POV's lineup, which includes WHEN I WALK from director Jason DaSilva and AMERICAN REVOLUTIONARY: THE EVOLUTION OF GRACE LEE BOGGS from director Grace Lee.
The South by Southwest Film Fest concluded last week, but not before handing the Grand Jury Prize for documentary feature to THE GREAT INVISIBLE from director Margaret Brown. Adam Benzine of Realscreen reported on the award, as did Craig Phillip of the Independent Lens blog.
In other SXSW news, Manori Ravindran of Realscreen interviewed EVAPORATING BORDERS director Iva Radivojevic. At the Women and Hollywood blog, Melissa Silverstein also interviewed Radivojevic, while Sarah Salovaara chatted with Radivojevic for Filmmaker Magazine. Her colleague Danielle Lurie interviewed Eline Jongsma of the interactive documentary THE EMPIRE PROJECT, which also showed at SXSW. Lurie also interviewed UKRAINE IS NOT A BROTHEL director Kitty Green. Back at Realscreen Kevin Ritchie spoke with HARMONTOWN director Neil Berkeley, and also interviewed VESSEL director Diana Whitten. Realscreen's Manori Ravindran also profiled the SXSW film THE IMMORTALISTS from directors David Alvarado and Jason Sussberg.
This week Stranger Than Fiction is closing out its Winter Season by hosting a screening of AMANDLA! A REVOLUTION IN FOUR PART HARMONY, a film about the history of music during South Africa's anti-apartheid struggle from director Lee Hirsch. The film plays at the IFC Center in Manhattan on Tuesday, March 18 at 8 p.m. Following the screening, director Hirsch will be in attendance for a Q&A. For more information or to purchase tickets please go here.
---