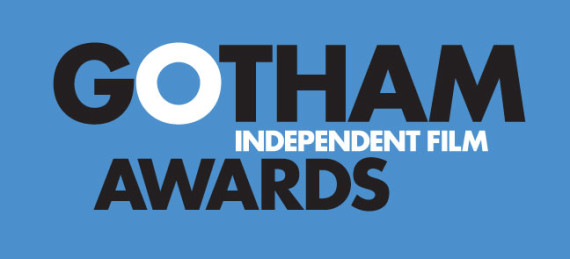 The nominees for the Gotham Independent Film Awards were announced this week. At Realscreen, Adam Benzine covered the nominated docs, while Peter Knegt covered both fictional and documentary nominees for Indiewire. Craig Phillips noted the Independent Lens films that snagged noms in a post at the show's blog, and Christopher Campbell covered the announcement for Nonfics.com. Jennifer Merin also had the news at About.com.
Directer Gabriela Cowperthwaite's film BLACKFISH aired on CNN last week. At The Wrap, Tim Kenneally reported that the film captured a key news demographic, as did Gregory Crofton of Channel Nonfiction. Writing for Nonfics.com, Christopher Campbell covered a response to the film released by Seaworld prior to the CNN airing. Alison Willmore of Indiewire interviewed Cowperthwaite, and Cowperthwaite herself held a Reddit AMA.
Writing for RogerEbert.com, Christopher Campbell posted a piece detailing the evolution of Jehane Noujaim's film THE SQUARE on Egypt's revolution. At Indiewire, Bryce J. Renninger explained the differences in versions of the film that played at Sundance and the Toronto International Film Festival. A.O. Scott reviewed the film at The New York Times, and Anthony Kaufman examined it in his weekly Docutopia post at the SundanceNOW blog. In his Filmwax podcast, Adam Schartoff spoke with Noujaim and producer Kamir Amer, along with WHEN I WALK director Jason DaSilva and STRONGMAN director Zachary Levy. And Christopher Campbell and Daniel Walber discussed THE SQUARE and the Robert Drew classic CRISIS: BEHIND A PRESIDENTIAL COMMITMENT in their latest The Realness podcast.
This week Stranger Than Fiction plays host to BORN INTO BROTHELS from directors Ross Kaufman and Zana Briski on Oct. 29 at 8pm at the IFC Center. Following the screening, Kaufman will be in attendance for a Q&A. For more information or to purchase tickets please go here.
Writing for the British Film Institute's Sight and Sound Magazine, Robert Greene wrote a piece on the idea of "archival verite," specifically as it pertains to the recent films LET THE FIRE BURN from director Jason Osder and HOW TO SURVIVE A PLAGUE from David France. And in a separate post at Nonfics.com, Greene added Patrico Guzman's classic THE BATTLE OF CHILE to his new canon of cinematic nonfiction.
Back at Nonfics.com, the indefatigable Christopher Campbell wrote about POLITICAL BODIES, a film from director Christopher Englese. In another post, Campbell had figures from last week's documentary box office results, with self-distributed AMERICAN PROMISE making a strong showing. Campbell also took note of the docs hitting theaters this weekend, among them THE SQUARE and and I AM DIVINE from director Jeffrey Schwarz. Finally, Campbell named his home picks for the week, with LEVIATHAN and FAR OUT ISN'T ENOUGH topping the list.
At the New York Times, Jeannette Catsoulis reviewed WHEN I WALK from Jason DaSilva, giving it the Critic's Pick brand. Dan Schindel reviewed the film for Nonfics.com, and Mia Tramz of Time profiled an app that DaSilva is behind that's intended to help the disabled.
At his own blog, Martyn J. Bull wrote a piece detailing John Grierson's 1932 notes on documentary shooting techniques.
Jason Guerrasio of the Tribeca Film Institute (TFI) blog announced that it, along with A+E films, had begun its three-day documentary storytelling workshop in New York City. Clint Holloway had coverage of the workshop at Indiewire. At Filmmaker Magazine, Sarah Salovaara reported on a panel held during the workshop examining the ethical implications of documentary reenactments.
In another piece at Filmmaker Magazine, Sarah Salovaara penned a piece on Dogfish Accelerator's efforts to find a new, viable business model for indie filmmakers.
At the Independent Lens blog, Craig Phillips got readers caught up on developments related to Mohamed Nasheed, subject of the film THE ISLAND PRESIDENT.
This week POV hosted a #docchat on documentary criticism, a discussion led by Shannon Carroll that included writers Anthony Kaufman, Tom Roston and Christopher Campbell.
The Realscreen staff had the details on the lineup for the Montreal International Documentary Film Festival (RIDM), which will feature more than 135 films.
The Cinema Eye organization released a list of the year's best documentary characters, with Kevin Ritchie providing coverage at Realscreen and Sarah Salovaara doing the same at Indiewire. On a somewhat related note, Christopher Campbell wrote a piece on the best fictional characters in docs (there's more of them than you might think).
This week the Flaherty NYC program is hosting the work of Zelimir Zilnik at Anthology Film Archives, with details here.
Basil Tsiokos had a host of film festival overviews this week, with DOK Leipzig; Doclisboa; the Jihlava International Documentary Film Festival; DocsDF: The International Documentary Film Festival of Mexico City; and the Abu Dhabi Film Festival.
This time writing for the Film School Rejects site, Christopher Campbell wrote an opinion piece on the need for theaters to relinquish their fixation on exclusive content.
Realscreen's Kevin Ritchie had details on the films participating in this year's International Documentary Film Festival Amsterdam (IDFA) forum.
At the POV blog, Tom Roston had a piece on the lessons to be gleaned from the New Journalism movement of the 60s and 70s.
David Leitner of Filmmaker Magazine took another look at Final Cut Pro X and the functions Apple has added to the program since its launch.
In distro news, Adam Benzine of Realscreen reported that North American rights for Michel Gondry's new Noam Chomsky doc, IS THE MAN WHO IS TALL HAPPY? had been acquired by Sundance Selects.
Heather McIntosh shared some recent documentary headlines in a post at her Documentary Site.
In Canada, Hot Docs released details on its doc accelerator program, intended to help Canadian filmmakers develop their professional careers.
At MIT's Open Doc Lab, Arnau Gifreu Castells shared some thoughts on the differences between linear and interactive docs.
Writing for Filmmaker Magazine, Brandon Harris interviewed director Jonathan Demme on his film ENZO AVITABLE MUSIC LIFE.
Ben Unwin of the DocGeeks blog took a look at MUSCLE SHOALS, and also wrote a piece on the film THE ENGINEERS.
Meanwhile Steve Greene and Eric Kohn of Indiewire updated their best docs of 2013 (according to the criticwire network) list, with THE ACT OF KILLING at the top of the pyramid.
At the Chicago Reader, Hannah Gold reviewed the film AFTER TILLER, giving it three stars.
The i-Docs website republished an interview of Adam Westbrook conducted by Guy Gunaratne on the topic of interactivity for journalism, but which has some ideas that apply equally to docs.
Adam Benzine of Realscreen reported that Netflix was on the hunt for some doc projects to premiere on its VOD service.
Back at the Independent Lens blog, Craig Phillips interviewed director Bernardo Ruiz on his latest project, THE GRADUATES.
Variety's Justin Kroll reported that Robert Zemeckis planned to direct a dramatized version of MARWENCOL from director Mark Hogancamp.
That's it for this week. Please e-mail tips and suggestions here, or send them via Twitter to @GuerrillaFace. Have a great week all!