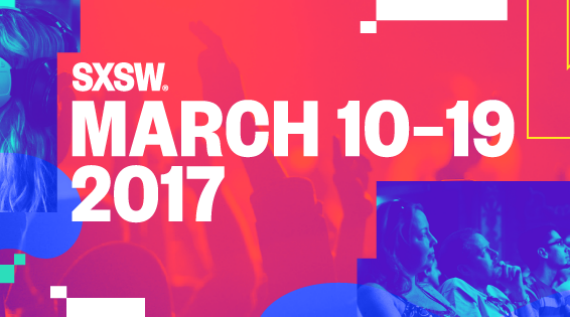 As you might have noticed, there was no memo last week due to the fact that I was away attending this year's edition of Missouri's hybrid focused True/False Film Festival. As Richard Brody summed it up so deftly in The New Yorker, it's a festival "governed by an idea, the essence of which is documentary filmmakers thinking about what they're doing and making that thinking integral to their films." Maybe more than any year prior, there was a lengthy list of press folk in town to cover the fest, including Vikram Murthi for RogerEbert.com, Steven Zeitchik of the LA Times, Alissa Wilkinson writing for Vox, Jim Brunzell at Hammer To Nail, Vadim Rizov of Filmmaker Magazine and Glenn Heath Jr. for MUBI's Notebook. I, myself, let my impressions loose over at Nonfics.
While I was away, Chicago's DOC10 revealed their 2017 lineup. Programmed by Anthony Kaufman, the schedule includes DOC NYC Grand Jury Prize winner THE ISLAND AND THE WHALES, one of my favorites from True/False, RAT FILM and other gems like the Sundance highlights CASTING JONBENET and STEP, which will serve as the opening night picture.
Here at Stranger Than Fiction, our winter season continues tomorrow night at IFC Center with Sara Taksler's TICKLING GIANTS, which sees "Bassem Youssef make a decision that's every mother's worst nightmare… He leaves his job as a heart surgeon to become a full-time comedian." The screening will be followed by a live Q&A with director Taksler. Tickets are still available here.
A little over a month ago, the International Film Festival Rotterdam, a film festival known more for experimental shorts than its non-fiction faire, had its time in the sun. At the International Documentary Association's blog, Matt Turner made a case for why there should be more attention paid to the festival from doc lovers, arguing that, "Its openness toward the outlier and the unconventional, however, makes it a terrific space for finding exemplary films that revel in the in-between and are fluid and flexible with the definition of documentary and what engaging with truth might mean."
Meanwhile, SXSW 2017 kicked off over the weekend, garnering festival previews from Basil Tsiokos at What (not) To Doc, Sarah Thurmond of Austin Monthly, Emily Buder writing at No Film School and the IndieWire team, each of them noting Nanfu Wang's latest I AM ANOTHER YOU, and Jeff Malmberg and Chris Shellen's SPETTACOLO, but it is Jason Pollock's STRANGER FRUIT, which cites previously unseen footage that suggests Michael Brown did not rob a convenience store in Ferguson, Mo. before he was fatally shot in 2014 by police, as reports Mitch Smith in The New York Times, that is drawing the most attention.
This past week it was announced that Leigh Johnson, editor of DANGEROUS ACTS STARRING THE UNSTABLE ELEMENTS OF BELARUS, has been awarded the 2017 Karen Schmeer Film Editing Fellowship. According to the press release, she's currently working with Madeleine Sackler again on a unique documentary that blends animation and live action footage. And while on the topic of fellowships, Rachel Friedland wrote a guest column for the POV Blog on whether fellowships, residencies or labs are best for your doc project.
A trio of fascinating articles on release strategies have cropped up this week. The first is Glenn Kenny's revelatory report in The New York Times that looks at Netflix's recent increase in doc support (one incredible stat found within: "According to a Netflix spokeswoman, 73 percent of all subscribers — more than 68 million — watched at least one documentary on the site in 2016"). At IndieWire, Eric Kohn looked at "how hip new distributors" like A24 and Neon "are targeting millennial tastemakers with bold films," while Chris O'Falt investigated how the Lucerne International Film Festival used streaming services and copyright laws to get away with selling films without filmmakers' knowledge.
Theatrically, having warm reviews across the board from the likes of Variety's Peter Debruge, Gwilym Mumford of The Guardian, IndieWire's Kerry Levielle, Brian Tallerico via RogerEbert.com and Ken Jaworowski, who named the film a NYT Critics' Pick, it was all about Anna Sandilands and Ewan McNicol's UNCERTAIN, which won the Albert Maysles New Documentary Director Award back at the 2015 Tribeca Film Festival. Hilary Lewis sat down with the filmmakers for an interview over at The Hollywood Reporter.
Fashion fans and those looking for something new to stream might do well to check out Joe McKenna's mysteriously untitled new short on the famed fashion designer Azzedine Alaïa which appeared online here this week. Both Khaoula Ghanem of Vogue and Guy Trebay of The New York Times excitedly wrote features on the film's surprise debut.
I'll leave you this week with Rowan Walrath's report at Story Bench which summerizes their takeaways from Harvard's "Combating Fake News: An Agenda for Research and Action" conference, which took place on February 17th and set out to answer the ever more important question, "In a media climate characterized by an apparent disregard for facts and with the president himself seemingly determined to undermine trust in the press, participants were determined to solve the 64 million-dollar question: How do we solve the problem of fake news?" If you have any tips or recommendations for the Memo, please contact me via email here, or on Twitter, @Rectangular_Eye.