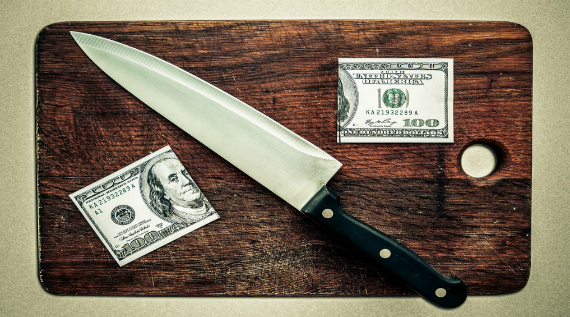 Following the release of Trump's proposed federal budget on Wednesday, which lays out plans to eliminate funding for the National Endowments for the Arts and Humanities, and the Corporation for Public Broadcasting. Responding to the news, Sophie Gilbert outlined the real cost of abolishing the National Endowment for the Arts for The Atlantic, while the International Documentary Association released a public statement about the future funding for the NEA, NEH and CPB. The Public Broadcasting Service also published its own advocacy site (Value) in the wake of the budget proposal. Turning to Ken Burns's 1990 CIVIL WAR documentary as proof, Vox's Alissa Wilkinson also made a strong case for preserving public humanities funding. Those looking to show their support of the National Endowment for the Arts should head over to the Americans for the Arts Action Center, where citizens are guided through the process of contacting your local U.S. representatives about this issue.
After news broke last week of Jason Pollock's SXSW debuted doc STRANGER FRUIT containing new footage of Michael Brown just before his murder by police in Ferguson, MO, Mitch Smith of The New York Times reported "a lawyer for the convenience store at the center of the accusations released additional video on Monday that he said disproved the documentary's assertions," adding further confusion to the case. The video was published by the Washington Post, along with an additional news break by Wesley Lowery.
Here at Stranger Than Fiction, we are nearing the end of our winter season. Tomorrow at the IFC Center, we host very special 20th Anniversary screening of Monte Bramer's 1997 Sundance Audience Award winner PAUL MONETTE: THE BRINK OF SUMMER'S END. The film's producer, Lesli Klainberg, will be on hand for a live Q&A following the film. Tickets for the event are still available for purchase here.
---