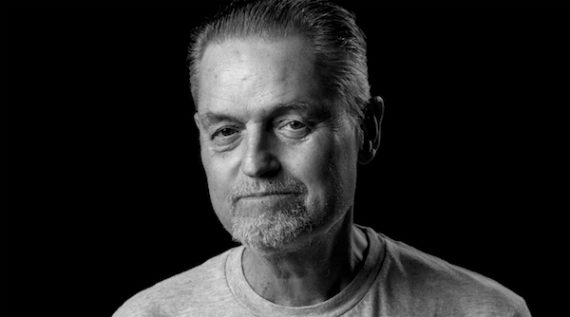 I'm currently writing to you in between Hot Docs screenings from the Luma cafe inside Toronto's beautiful and overwhelming TIFF Bell Lightbox (see Basil Tsiokos' thorough preview of the festival at What (not) To Doc). With that in mind, this week's memo will be condensed, forgoing theatrical coverage to focus on the bigger stuff. Tragically, the most notable news this week is that Jonathan Demme, filmmaker and friend of Stranger Than Fiction, has died at the age of 73 of complications from esophageal cancer. Last fall, we devoted our entire fall season to an extensive retrospective of his documentary work, just after DOC NYC honored Demme with their Visionaries Tribute Lifetime Achievement Award (watch his acceptance speech here).
Following Demme's passing, an outpouring of remembrances appeared online. At the Toronto International Film Festival webpage, our own Thom Powers' lamented that documentary filmmaking had became Jonathan Demme's oxygen, while at RogerEbert.com, Matt Zoller Seitz wrote that he believed "Demme was at his purest when his films were the most stripped-down, when he was making documentaries or performance-driven nonfiction," noting that "Demme made 15 feature-length nonfiction films; seven were documentaries about musical performers, including his final directorial credit, JUSTIN TIMBERLAKE + THE TENNESSEE KIDS." David Byrne, the subject of Demme's breakthrough STOP MAKING SENSE, composed a touching tribute, writing, "The documentaries are pure labors of love. They tend to be celebrations of unsung heroes—an agronomist in Haiti, an activist (cousin) and pastor and an ordinary woman who does extraordinary things in New Orleans post-Katrina." Other tributes came in from Bilge Ebiri at the Village Voice, David Sims in The Atlantic, Brent Lang and Carmel Dagan at Variety, Bruce Weber of The New York Times, Sam Adams at Slate, Glenn Kenny at Vanity Fair, and The Guardian's Peter Bradshaw.
Tomorrow Strangers Than Fiction returns to the IFC Center with Morgan Pehme, Dylan Bank and Daniel DiMauro's GET ME ROGER STONE, an up-close look into the rise of the infamous Roger Stone and the transformation of American Politics. The directorial trio, along with executive producer Blair Foster, will all be in attendance for a live post-screening Q&A. Tickets are available here.
In other news, the 2017 Tribeca Film Festival awards ceremony took place this past weekend, at which Elvira Lind's BOBBI JENE took home a trio of prizes for Best Dcumentary, Best Documentary Cinematography, and Best Documentary Editing, while Sarita Khurana and Smriti Mundhra won the Albert Maysles New Documentary Director Award for their film A SUITABLE GIRL. And while on the topic of Tribeca, Tom Roston reported on the festival's VR offerings over at DocSoup.
A trio of worthy new podcast episodes popped up: (1) Film Comment podcast's Violet Lucca speaks with Art of the Real co-programmer Rachael Rakes about searching for formally daring new nonfiction work. (2) True/False podcast's Allison Coffelt spoke with Chris, Christine'a and PJ Rainey, the subjects of QUEST, about their relationship with director Jon Olshefski. (3) Pure Nonfiction host Thom Powers interviewed Rashida Jones, Jill Bauer and Ronna Gradus about their new Netflix series HOT GIRLS WANTED: TURNED ON.
I leave you this week with a little advice from Filmmaker Magazine's Paula Bernstein on how (and when) to hire a documentary editor. As always, if you have any tips or recommendations for the Memo, please contact me via email here, or on Twitter, @Rectangular_Eye.