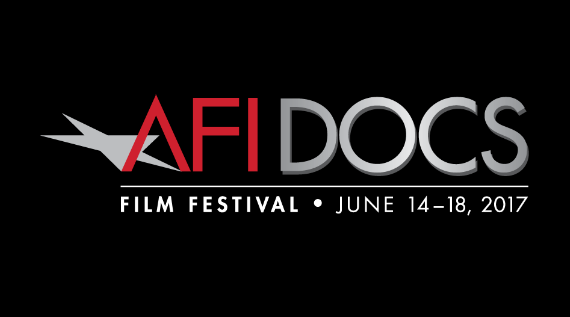 A week has passed since the curtains closed on Hot Docs 2017, but coverage of the festival continues to roll in. Both Anthony Kaufman and Anne Thompson reported on the twenty projects that were proposed to funders and broadcasters at the Hot Docs Pitch Forum for IndieWire, noting their favorite projects of prior iterations (STRONG ISLAND, BILL NYE: SCIENCE GUY) and promising projects from this year's edition (Elan and Jonathan Bogarín's 306 HOLLYWOOD, Robert Greene's BISBEE '17), while Corey Atad's festival dispatch turned up at Vice and my report on the under-covered highlights of the festival was published over at Nonfics.
Tel Aviv's19th annual Docaviv and Ecuador's EDOC (Encuentros del Otro Cine) are both currently underway, as Basil Tsiokos reminds at What (not) To Doc, but stateside doc lovers have their attention focused on the fact that AFI DOCS (running June 14-18) and the LA Film Festival (June 14-22) have revealed their 2017 lineups. Meanwhile on the other side of the globe, the Sydney Film Festival (running June 7-18) also announced their 2017 program.
After taking home the Special Jury Prize for inspirational documentary filmmaking, Amanda Lipitz's STEP is getting a sneak peak screening tomorrow at IFC Center as part of our spring season! Director Lipitz will be on hand for a live post-screening Q&A. Tickets for the event are on sale here.
---