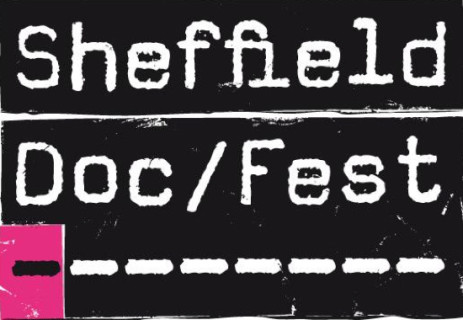 England's Sheffield Doc Fest concluded yesterday, with the festival's jury handing out awards to films in competition. At About.com, Jennifer Merin had the details on the festival's award winners, which included Joshua Oppenheimer's film THE ACT OF KILLING, which took home the Special Jury Award. At the festival's start, Realscreen's Kevin Ritchie spoke with festival director Heather Croall, while Michael Rosser at Screen Daily also spoke with Croall. Alexandra Zeevalkink wrote a piece for KFTV explaining some tips for networking at Sheffield. Samuel Wigley previewed the festival for the British Film Institute's site. Also at Realscreen, Kelly Anderson interviewed Jeanie Finlay about her film THE GREAT HIP HOP HOAX which screened at Sheffield.
Filmmaker Laura Poitras remained in the spotlight for her role in the NSA leak story. The Hollywood Reporter profiled her, as did Noam Cohen of The New York Times. Sam Adams of Indiewire considered her recent work profiling leakers Edward Snowden and William Binney. Lynn Elber of the AP had a longer piece on Poitras' work, while Irin Carmon interviewed Poitras on the details of her recent work on Snowden.
At the What (Not) to Doc blog, Basil Tsiokos provided an overview of the AFI Docs Film Festival, set to take place in Washington D.C. and Silver Spring, Maryland, beginning June 19. Abigail Maravalli also profiled the festival for the Center for Social Media at American University, as did Ally Schweitzer of the Washington City Paper.
Writing for the New York Times, Tom Roston took a look at the new film PANDORA'S PROMISE about nuclear energy from director Robert Stone. Christopher Campbell interviewed Stone for the Documentary Channel blog, while Anthony Kaufman addressed the idea that the film was pro-nuclear power propaganda in his weekly Docutopia post at the SundanceNOW blog (Kaufman also touched on the bee colony collapse film MORE THAN HONEY in his post). Kaufman also pondered the leftist backlash against some recent docs, including PANDORA'S PROMISE, in a separate post for Indiewire.
This time writing for the POV blog, Roston also wrote a piece on the economic benefits and drawbacks of Netflix distribution for docs. The staff over at POV this week also released a list of the doc world's top 25 Twitter accounts.
Basil Tsiokos also had his usual comprehensive rundown of festival overviews, this week taking on the Los Angeles Film Festival, the Northside Film Festival, BAMcinemaFest and the Human Rights Watch Film Festival. At Indiewire, Miriam Bale wrote on the Human Rights Watch Film Festival's relationship to activism.
The Tribeca Doc Fund announced its grant recipients this week; Indiewire's Julia Selinger had coverage.
Patrick Boehler of the South China Morning Post reported that Chinese documentarian Du Bin had gone missing after releasing a piece on a notorious prison labor camp. Reporters Without Borders earlier in the week wrote that Du Bin had been arrested by Chinese authorities.
Benjamin Weiser of the New York Times covered documentarian Jennifer Nelson's battle against the copyright holders of the song "Happy Birthday to You."
The Times' Peter Applebome also took a second look at the story of the Friedman family, whose story was depicted in Andrew Jarecki's film CAPTURING THE FRIEDMANS.
At Filmmaker Magazine, Lauren Wissot shared five tips for documentary filmmakers culled from her own experiences.
Writing for the Documentary Channel blog, Christopher Campbell highlighted some of this weeks' theatrical releases, which included CALL ME KUCHU, FAR OUT ISN'T ENOUGH: THE TOMI UNGERER STORY and PANDORA'S PROMISE, among others.
At Out Magazine, Mike Berlin had high praise for CALL ME KUCHU. The film also earned a Critic's Pick from the New York Times's Stephen Holden, while Jordan M. Smith reviewed the film for Ion Cinema's site.
Jordan M. Smith also penned a review of FAR OUT ISN'T ENOUGH at Ion Cinema, as did Andy Webster of the New York Times, handing it another Critic's Pick. Smith also wrote up The National doc MISTAKEN FOR STRANGERS.
Yet another Times Critic's Pick was given to ÉVOCATEUR: THE MORTON DOWNEY JR. MOVIE last week, this time by Jeanette Catsoulis (I'm sensing a trend here). Frank Scheck also reviewed the film for The Hollywood Reporter.
Maxine Trump of Indiewire shared a case study of the film MUSICWOOD's approach in nabbing screenings at music festivals.
Amy Halpin posted a piece on when to solicit feedback on a work in progress in a post for the International Documentary Association website.
And finally, William Uricchio wrote a piece on playing with narrative at the MIT Open Doc Lab website.
That's it for this week. Please send any tips or recommendations for links here, or via Twitter to @GuerrillaFace. Thanks and have a great week everyone.