JANE (1962, 60 min)
JANE, a rarely seen classic of early cinema verite, follows Jane Fonda preparing for her Broadway starring role in "The Fun Couple." The action behind the scenes becomes more lively than what's on stage. Filmmakers D.A. Pennebaker and Hope Ryden (working for the legendary doc company Drew Associates) capture the theatrical team on out of town previews, leading up to the big New York premiere. On the play's opening night, cameraman Ricky Leacock observes the famed critic Walter Kerr as he types out his make or break review; while Pennebaker's camera covers Fonda awaiting the verdict. It's one of the great films about show business.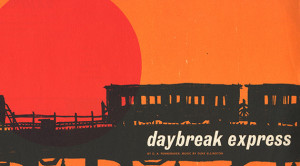 DAYBREAK EXPRESS (1953, 6 min)
"I wanted to make a film about this filthy, noisy train and it's packed-in passengers that would look beautiful, like John Sloan's New York City paintings, and I wanted it to go with my Duke Ellington record "Daybreak Express."
I didn't know much about film editing, or in fact about shooting, so I bought a couple of rolls of Kodachrome at the drugstore, and figured that since the record was about three minutes long, by shooting carefully I could fit the whole thing onto one roll of film. Of course that didn't work since I couldn't start and stop my hand-wound camera that easily so I ended up shooting both rolls and even a few more before I was through. It took about three days to film and then sat in a closet for several years until I figured out how to edit it and make a projection print.
I took it to the Paris Theater to see if they would run it. By pure chance it ended up with the Alec Guinness comedy "The Horse's Mouth," which ran there for nearly a year. Since I had a large collection of jazz records, I figured I'd found a way to break into the film business with music films, and it did get me started, but I was never able to make another film like Daybreak." -D.A. Pennebaker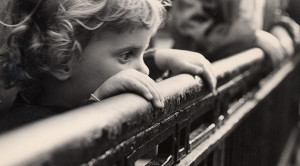 BABY (1954, 6 min)
"This is a first film shot in 1954. It began as one sort of film and ended up something quite different. I had bought a camera, a Kodak Cine-Special. It was used, but so shiny in its velvet lined case it seemed brand new, with lenses, and a tripod. It cost $300 and although it was hand-wound, it was such a beauty that I fell in love with it on the spot. The next day I got some war surplus film of uncertain origin on Canal Street and took Stacy, my two-year-old, to the Central Park Zoo.
I had contrived a scenario in which she ran mindlessly by cages of various animals paying them no heed while they, subject to edited inserts, would appear as excited Stacy observers. I had not fully mastered the tripod and suddenly in the middle of a jerky pan from a drinking fountain the entire tripod is sent flying and never reappears. In fact it has yet to be replaced. Stacy, bored with animals sets out to explore some noises she hears and ends up discovering a merry-go-round. When I finally catch up and help get her up on one of those huge horses for the first time, I see the look on her face, and I know. There's the film. I should be watching not directing. The unplanned seems to me more interesting always, or at least more possible than the planned. That's really the film I've been trying to make ever since." -D.A. Pennebaker
---