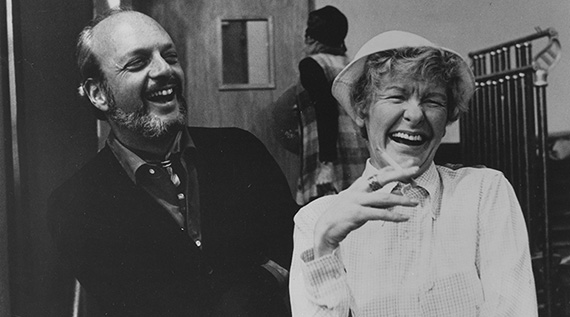 Stranger Than Fiction returns for its twenty-fifth season with an eight-week tribute to the careers of D.A. Pennebaker and Chris Hegedus. "This is the first time STF has ever devoted a full season to one filmmaking team," said Artistic Director Thom Powers. "It spans over 50 years of time and traces the history of modern American documentary making."
"We're delighted to spend the fall revisiting these films and sharing them with audiences," said Pennebaker. Hegedus and Pennebaker will attend most of the screenings for a Q&A (check website for full details).
The season officially kicks off on Sept 23 with TOWN BLOODY HALL (1979), the first collaboration between Pennebaker and Hegedus, about a raucous debate over women's liberation moderated by Norman Mailer with Germaine Greer.

Three films represent earlier work by Pennebaker: JANE (1962), codirected by Hope Ryden and produced by Drew Associates, about Jane Fonda's starring role on Broadway; 65 REVISITED (1967) capturing another side of DONT LOOK BACK'S Bob Dylan; and COMPANY: ORIGINAL CAST ALBUM (1970) featuring the late Elaine Stritch wrestling with Stephen Sondheim's musical Company. Four more films cover the long history of the Pennebaker/Hegedus team: DEPECHE MODE 101 (1989) following the pioneer synth/pop band across America as they end up selling out the Rose Bowl; MOON OVER BROADWAY (1998) a look behind the scenes at Carol Burnett's return to Broadway; THE WAR ROOM (1993) on Bill Clinton's presidential campaign, featuring George Stephanopoulos and James Carville; and ONLY THE STRONG SURVIVE (2002) a celebration of soul-music legends Sam Moore, Wilson Pickett, Isaac Hayes and others.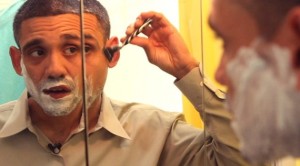 There will also be a pre-season special screening of BRONX OBAMA on Thurs. Sept. 18—the New York premiere of the festival favorite. The film tells the improbable story of a Barack Obama impersonator living in the Bronx. Director Ryan Murdock and film subject Louis Ortiz will participate in a Q&A.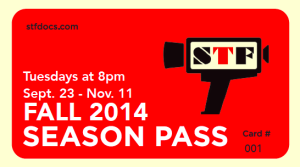 Fall season passes are now on sale and include entry to all 9 films, free popcorn, a DVD from Docurama and opportunity to bring a friend – all for just $99 ($80 for IFC Center members).  Click here to purchase a pass (select 11:55pm). Full lineup below.
The regular STF fall season takes place at the IFC Center every Tuesday night for eight weeks, starting Sept. 23. Each event includes a discussion with the filmmaker or special guests, followed by a gathering at a nearby bar. Full season schedule appears below.
Stranger Than Fiction: Fall 2014 Season 
Tickets for Stranger Than Fiction screenings are $16 for the general public and $13 for IFC Center members. A Season Pass, good for admission to all 9 evenings is available for $99 ($80 for IFC members)
Related Film