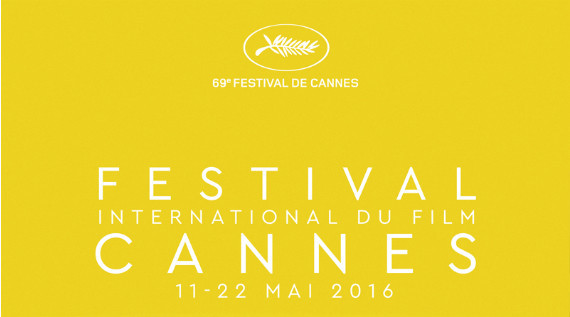 One day, I intend to walk the Croisette in Cannes in a euphoric haze of cinema heaven, but until that day, I'll admire from afar, eagerly awaiting the release of each of the honored selections. Giving an overview of this year's meager selection of non-fiction fare at the festival at What (not) To Doc, Basil Tsiokos noted the complete lack of documentaries in the most publicized sections, writing, "None of the 21 feature films in the Official Selection's Competition or of the 18 features in Un Certain Regard is a documentary. One appears screening in the Out of Competition strand: Jim Jarmusch's exploration of The Stooges, GIMME DANGER." As one of the first docs to screen this year, Fisher Stevens and Alexis Bloom's BRIGHT LIGHTS: STARRING CARRIE FISHER AND DEBBIE REYNOLDS received a warm welcome from indieWIRE's David Ehrlich, The Wrap's Steve Pond and Screen Daily's Fionnuala Halligan, while a positive review of Rithy Panh's EXILE turned up at MUBI's Notebook thanks to Daniel Kasman and Frederick Wiseman's newly restored HOSPITAL was written about at length by Matt Morrison at Film Comment.
In other festival news, the Film Society of Lincoln Center announced the lineup for the upcoming Human Rights Watch Film Festival, schedule to run June 10-19. Following directly in its wake, AFI Docs begins June 22 with Alex Gibney's ZERO DAYS. The full lineup was announced on Tuesday. Before both, the 2016 Docaviv International Documentary Film Festival will take place May 19-28 in Tel Aviv and screen 110 films. At indieWIRE, Sydney Levine previewed the festival's films and themes, noting that "the program does not only include documentaries about terror and refugees, but also about a fragmented society which is losing its solidarity. Both in Israel and elsewhere the gap between the haves and the have-nots is widening, and so are the frustrations and the unrest. Israeli and international titles correlating to these themes can be found throughout the entire festival program." And some of us are still processing Hot Docs, including Jason Gorber, who published a lengthy interview with D.A. Pennebaker and Chris Hegedus on UNLOCKING THE CAGE at POV Magazine, and I, having posted reviews of THE ISLANDS AND THE WHALES and HOW TO LET GO OF THE WORLD… at IONCINEMA.
Here at Stranger Than Fiction, our Spring Season continues tomorrow with a screening of Holly Morris and Anne Bogart's THE BABUSHKAS OF CHERNOBYL at IFC Center, co-presented New York Film Academy. Co-director Holly Morris will be present to take part in a post-screening Q&A. Tickets for the event can be purchased here.
Over at Reverse Shot, Michael Koresky and Jeff Reichert have launched a new non-fiction oriented symposium, "True Stories," in which critics compare and contrast a doc of their choosing with a fiction film. They relay that "the results of this investigation have been fascinatingly varied, centering on wildly different matters and finding connections from the literal to the obscure. And by looking closely at documentary, fiction, and the truth that lies somewhere in between, writers have repeatedly touched upon perhaps the most central, fascinating, and unresolvable question of all great film criticism: what is cinema?" The first of these excellent pieces features Jeff Reichert on RICH HILL and LOW TIDE and Shonni Enelow on LISTEN TO ME MARLON and BIRDMAN.
Though the ESPN documentary BELIEVELAND was WNYC's Documentary of the Week, the Katie Couric fronted, Stephanie Soechtig directed UNDER THE GUN was the most written about doc of the week, having received features from Chicago Tribune's Tracy Swartz, indieWIRE's Michael Schneider and the Los Angeles Times' Robert Abele. Couric and Soechtig were also interviewed by Nancy Doyle Palmer for Huffington Post. Josh Kriegman's modern day political meltdown doc, WEINER, was featured not once, but twice this week in The New York Times, thanks to Michael M. Grynbaum and Ginia Bellafante. Dennis Lim's conversation with Roberto Minervini on THE OTHER SIDE turned up at FilmLinc in video form, while Jessica Baxter reviewed THE RETURN for Hammer to Nail, Helene Elliott delved into MUNICH '72 AND BEYOND for The Los Angeles Times, and Lucy Mangan covered CHILDREN OF THE FRONTLINE: THE ESCAPE in The Guardian. The latest episode of Thom Powers' Pure Non Fiction podcast featuring Jonathan Demme was also released last week.
Looking toward the future, Anthony Kaufman looked at 8 doc projects that were presented at the Hot Docs Forum over at indieWIRE, while IFP announced the documentary projects selected to take part in their Annual IFP Labs. Filmmakers looking to finance their own projects would do well to check out BRITDOC's newly published, incredibly comprehensive film funding resource guide. Meanwhile, if your project is nearing completion you may want to consider submitting it for consideration for PBS's POV, as the POV Call for Entries for broadcast season 2017 is now open.
I'll leave you this week with Greg de Cuir Jr.'s wonderful retrospective piece on the career of Robert Flaherty, originally published as part of the 2016 International Documentary Film Festival Belgrade catalog and republished now at Nonfics. Until next week, if you have any tips or recommendations for the Memo, please contact me via email here, or on Twitter, @Rectangular_Eye.