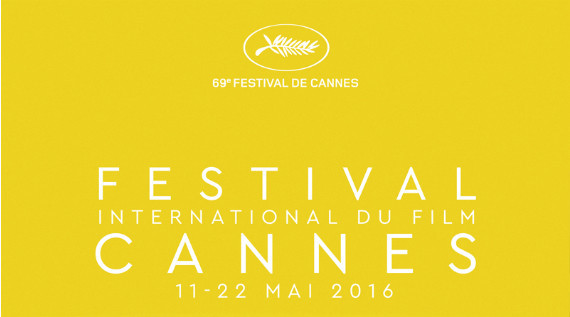 One day, I intend to walk the Croisette in Cannes in a euphoric haze of cinema heaven, but until that day, I'll admire from afar, eagerly awaiting the release of each of the honored selections. Giving an overview of this year's meager selection of non-fiction fare at the festival at What (not) To Doc, Basil Tsiokos noted the complete lack of documentaries in the most publicized sections, writing, "None of the 21 feature films in the Official Selection's Competition or of the 18 features in Un Certain Regard is a documentary. One appears screening in the Out of Competition strand: Jim Jarmusch's exploration of The Stooges, GIMME DANGER." As one of the first docs to screen this year, Fisher Stevens and Alexis Bloom's BRIGHT LIGHTS: STARRING CARRIE FISHER AND DEBBIE REYNOLDS received a warm welcome from indieWIRE's David Ehrlich, The Wrap's Steve Pond and Screen Daily's Fionnuala Halligan, while a positive review of Rithy Panh's EXILE turned up at MUBI's Notebook thanks to Daniel Kasman and Frederick Wiseman's newly restored HOSPITAL was written about at length by Matt Morrison at Film Comment.
In other festival news, the Film Society of Lincoln Center announced the lineup for the upcoming Human Rights Watch Film Festival, schedule to run June 10-19. Following directly in its wake, AFI Docs begins June 22 with Alex Gibney's ZERO DAYS. The full lineup was announced on Tuesday. Before both, the 2016 Docaviv International Documentary Film Festival will take place May 19-28 in Tel Aviv and screen 110 films. At indieWIRE, Sydney Levine previewed the festival's films and themes, noting that "the program does not only include documentaries about terror and refugees, but also about a fragmented society which is losing its solidarity. Both in Israel and elsewhere the gap between the haves and the have-nots is widening, and so are the frustrations and the unrest. Israeli and international titles correlating to these themes can be found throughout the entire festival program." And some of us are still processing Hot Docs, including Jason Gorber, who published a lengthy interview with D.A. Pennebaker and Chris Hegedus on UNLOCKING THE CAGE at POV Magazine, and I, having posted reviews of THE ISLANDS AND THE WHALES and HOW TO LET GO OF THE WORLD… at IONCINEMA.
Here at Stranger Than Fiction, our Spring Season continues tomorrow with a screening of Holly Morris and Anne Bogart's THE BABUSHKAS OF CHERNOBYL at IFC Center, co-presented New York Film Academy. Co-director Holly Morris will be present to take part in a post-screening Q&A. Tickets for the event can be purchased here.
---