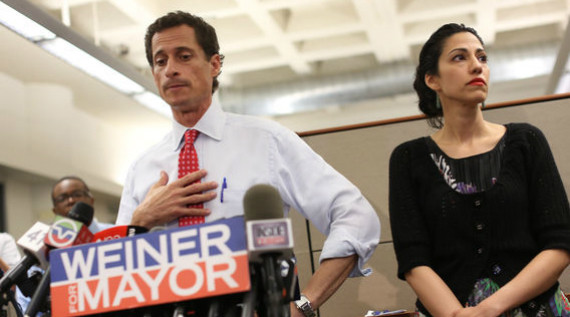 As is sadly the norm for the Cannes Film Festival, this year's doc lineup was slim, but much anticipated. Following her Oscar winning CITIZENFOUR, Laura Poitras debuted her long in the works profile of Julian Assange in RISK (formally titled ASYLUM) as part of the Director's Fortnight. Variety's Peter Debruge, The Wrap's Steve Pond, The Guardian's Catherine Shoard and indieWIRE's Graham Winfrey each logged their (mostly) positive initial reactions, while Wendy Mitchell and Alex Ritman both spoke with Poitras about her new film for Screen Daily and The Hollywood Reporter, respectively. Jim Jarmusch also brought a new doc to the Croisette alongside his new fiction feature PATERSON in GIMME DANGER, a cinematic look at his longtime friend and collaborator Iggy Pop & The Stooges. David Rooney illustrated the film's impact most excitingly in The Hollywood Reporter, writing, "Two seminal Stooges album titles — 'Fun House' and 'Raw Power' — sum up this film's appeal." Owen Gleiberman of Variety on the other hand wanted more danger from the film.
In her report for Screen Daily on this year's Cannes Doc Day event, Wendy Mitchell began by noting that this month marks the 10th anniversary of the world premiere of Davis Guggenheim's climate change focused, Al Gore starred AN INCONVENIENT TRUTH. As it turns out, Grist published an in-depth oral history of the film's production and release with interviews by Jennifer Keishin Armstrong, Amelia Urry, Eve Andrews, and Melissa Cronin with Gore and Guggenheim themselves, as well as producers Laurie David, Lawrence Bender, and many more key behind the scenes players. Other festival highlights this week included Daniele Alcinii's report at Realscreen that Kirsten Johnson's CAMERAPERSON and Brett Story's THE PRISON IN TWELVE LANDSCAPES were awarded feature doc and Canadian doc prizes, respectively, at the 2016 DOXA Documentary Film Festival in Vancouver, as well as Basil Tsiokos' previews of the non-fiction offerings at both this past weekend's Seattle International Film Festival and Encuentros del Otro Cine (EDOC), Ecuador's largest doc festival, which runs through this week.
It is timely that, following the Cannes premiere of RISK, we'll be screening a sneak peak selection of shorts from FIELD OF VISION, which Poitras co-founded with Charlotte Cook and AJ Schnack and serves as executive producer for, as the next installment of our Spring Season here at Stranger Than Fiction! Both Cook and Schnack will be present for the screening and participating in a Q&A. Tickets available for this special event taking place tomorrow at IFC Center can be purchased here.
---