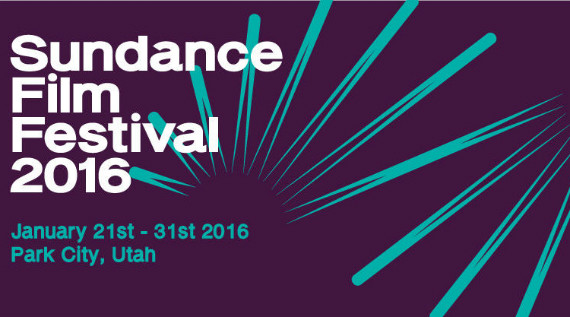 Like everyone else, we've got Sundance on our minds, but this week we are most excited to kick off the 2016 Winter Season of Stranger Than Fiction tomorrow at the IFC CENTER with a screening Craig Lowy's high-flying acrobatic doc, OXD: ONE EXTRAORDINARY DAY! Both Lowy himself and the central subject of the film, choreographer Elizabeth Streb, will be on hand for a post-screening Q&A. Tickets are still available and can be found for purchase here.
As the most prestigious launch pad for non-fiction cinema in the world (both Realscreen's Kevin Ritchie and Brooks Barnes of The New York Times reported on this year's distribution deals), the Sundance Film Festival continued to dominate nearly all media conversation this week. At the festival's award ceremony on Saturday night, Josh Kriegman's WEINER was given the U.S. Grand Jury Prize and Roger Ross Williams received the Directing Award for LIFE, ANIMATED, while Rokhsareh Ghaem Maghami's IDFA premiered SONITA took home the World Cinema Grand Jury Prize and Michal Marczak won the Directing Award for ALL THESE SLEEPLESS NIGHTS.
At indieWIRE, Anthony Kaufman wrote a roundup of the non-fiction offerings this year in Park City, noting the prevalence of funding from old-guard broadcasters, while acknowledging an increase in acceptance of formal experimentalism within both the U.S. and World Doc competitions with films like KATE PLAYS CHRISTINE, NUTS!, ALL THESE SLEEPLESS NIGHTS and THE LAND OF THE ENLIGHTENED. Kaufman also took notice of Sundance's announcement of a new initiative called "Art of Nonfiction," which "will support innovative documentary filmmaking," reports Scott Macaulay at Filmmaker Magazine. indieWIRE's Chris O'Falt also looked at four Sundance films funded via Kickstarter, including Dawn Porter's TRAPPED and Bob Hercules and Rita Coburn Whack's MAYA ANGELOU AND STILL I RISE.
---