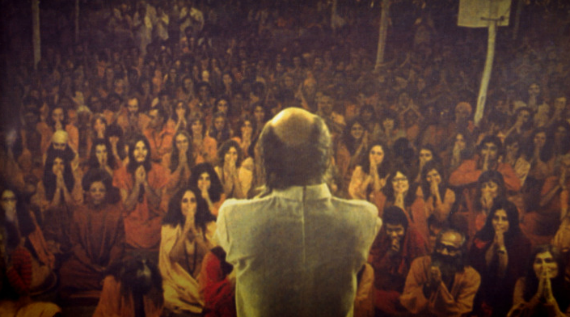 It doesn't seem possible, yet SXSW has swiftly come and gone, with the festival's award winners having been announced on Tuesday of last week. Hao Wu's PEOPLE'S REPUBLIC OF DESIRE won the Grand Jury prize for in the documentary feature competition, while Charlie Tyrell's MY DEAD DAD'S PORNO TAPES took home the Jury Award in Documentary Shorts, and TRANSMILITARY by Gabriel Silverman and Fiona Dawson took home the Audience Award. Meanwhile in Denmark, CPH:DOX is just getting started, and unsurprisingly, Basil Tsiokos whipped up a rundown of all the new docs making their debut at the festival over at What (not) To Doc, including those in its international competition for the Dox:Award and its regional competition for the Nordic:Dox Award.
Looking forward, Hot Docs has revealed another wave of titles in its Special Presentations program, bringing the total up to 32 films "showcasing high-profile premieres, award winners, and works by masters or featuring star subjects." The festival, which runs April 26 through May 6, also revealed the 20 projects set to compete at this year's Hot Docs Forum. Those that made that cut include new work by Brett Story, Nanfu Wang, Liz Marshall, and Lyric R. Cabral, reports Pat Mullen of POV Magazine. Additionally, the San Francisco International Film Festival unveiled its generous documentary program for this year's edition, featuring lots of imports from Sundance, TIFF and SXSW.
Tomorrow at IFC Center, our 2018 Winter Season rolls on with Ian Olds and Garrett Scott's 2005 Falluja doc classic, OCCUPATION: DREAMLAND. Co-director Ian Olds will be in attendance for a live Q&A following the screening. Tickets are still available here.
---