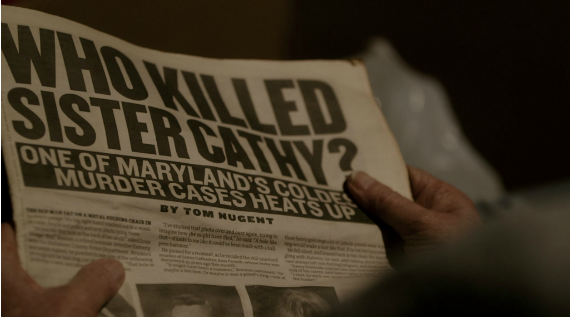 Few weeks come with so many surprising, exciting and, well, BIG announcements in the realm of documentary production. Just as Cannes was kicking off, news broke that Oscar winner Morgan Neville would be heading a new feature length doc for Netflix on the final 15 years of Orson Welles and his long in the works final project, THE OTHER SIDE OF THE WIND. The announcement comes in the wake of other exciting Welles related news, as earlier this year Netflix announced its commitment to funding the final completion of THE OTHER SIDE OF THE WIND, and just a month later a collection of "letters, postcards, diaries and doodles from a teenage Orson Welles, along with unpublished scripts of his many incomplete projects from the '50s and '60" were acquired by the University of Michigan from his youngest daughter, Beatrice Welles, for its extensive Screen Arts Mavericks & Makers collection.
The following day, The Hollywood Reporter's Tatiana Siegel broke the news that Michael Moore and Harvey Weinstein have reteamed to bring the world FAHRENHEIT 11/9, "a palindromic bookend" to their Palme d'Or winning, top-grossing documentary of all time, FAHRENHEIT 9/11. A day later, just as Chelsea Manning was finally to be released from a maximum-security U.S. military prison, IndieWire's Kate Erbland reported that Tim Travers Hawkins would be teaming up with Pulse Films, as well as executive producers Laura Poitras and Charlotte Cook, to direct CHELSEA XY, a feature length doc on "the journey of her fight for survival and dignity, and her transition from prisoner to a free woman".
For the second week in a row, we here at Stranger Than Fiction have a double header on our hands this week. Tomorrow at IFC Center, director Errol Morris and subject Elsa Dorfman will be on hand for a Q&A following a screening of their film THE B-SIDE: ELSA DORFMAN'S PORTRAIT PHOTOGRAPHY, while on the following day we return for a Wednesday Night special screening of COMPANY TOWN, with directors Deborah Kaufman and Alan Snitow in attendance for another live Q&A.
---