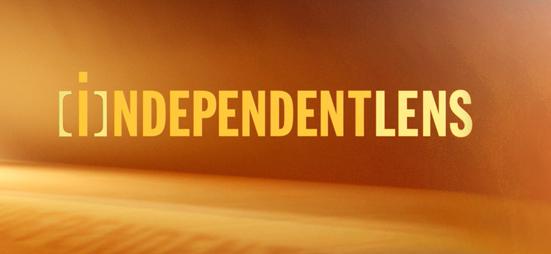 The PBS show Independent Lens this week announced the lineup for its Winter/Spring 2014 season. At Indiewire, Alison Willmore had coverage of the program's schedule, which includes AT BERKELEY from Frederick Wiseman, MEDORA from Davy Rothbart and Andrew Cohn, LET THE FIRE BURN from Jason Osder and THE NEW BLACK from Yoruba Richen, among others. At the Independent Lens blog, Craig Phillips interviewed JIRO DREAMS OF SUSHI director David Gelb.
Year-end lists continued to roll in from all quarters of the internet this week. Nonfics.com's Christopher Campbell rounded up a whole slew of critics picks, while Jose F. Rodriguez of the Tribeca Film Institute wrote up a list of the year's 10 best docs. The POV blog also updated its list of the top docs of 2013, while Paste Magazine's Michael Dunaway had his picks for the year's top 15 films at Paste Magazine. At Indiewire's Women and Hollywood blog, writers Melissa Silverstein and Inkoo Kang listed the year's best female-helmed docs. Filmmaker Caveh Zahedi penned a list of his top 10 docs at Fandor. And Indiewire's Peter Knegt updated the site's list of the top grossing indie docs for 2013 as of December 17.
CNN doubled down on docs this week, announcing that it would begin acquiring and airing documentaries that were not first on television premieres. Adam Benzine covered the move for Realscreen, with Tony Maglio doing the same at The Wrap and Hilary Lewis pulling duty at The Hollywood Reporter.. Lisa de Moraes of Deadline also reported that CNN chief Jeff Zucker had other changes for CNN in the works intended to help the network compete with channels such as Discovery and National Geographic.
SeaWorld attempted to contain the fallout from Gabriela Cowperthwaite's film BLACKFISH by taking out several ads rejecting several of the allegations made in the doc. Amy Kaufman of the Los Angeles Times covered the development, as did Bryce J. Renninger of Indiewire.
At Filmmaker Magazine, Brandon Harris spoke to Atsushi Funahashi about his film NUCLEAR NATION. Harris also talked with director Shaul Schwarz on his recent film NARCO CULTURA. At the International Documentary Association (IDA) site Thomas White interviewed CUTIE AND THE BOXER director Zachary Heinzerling. Scott Macaulay of Filmmaker Magazine chatted with Lucy Walker about THE CRASH REEL. And finally, Ben and Kathleen Sachs interviewed THE TRIALS OF MUHAMMED ALI director Bill Siegel for Mubi.com.
In his latest Filmwax podcast, Adam Schartoff spoke with the famed Albert Maysles. Schartoff also hosted a segment of the Brooklyn Independent Media show BK Live with DIRTY WARS director Richard Rowley.
Adam Benzine of Realscreen reported on the Mitt Romney doc, named MITT appropriately enough, which is set to premiere at Sundance and then online week or so later. Alexandra Veevelkink of DocGeeks also took a look at the recently released trailer for the film.
At Senses of Cinema, Leah Anderst provided an in-depth take on Sarah Polley's film STORIES WE TELL and her approach to autobiography.
This week Robert Greene named AN INJURY TO ONE by Travis Wilkerson to his expanding nonfiction cinema canon.
And back at Filmmaker Magazine, Lauren Wissot talked with Craig and Brent Renaud about shooting docs under fire.
On the tech side, Larry Jordan had details on his blog on the update to Final Cut Pro X that Apple recently rolled out. And Joe Marine did the same at No Film School.
At The Hollywood Reporter, TWO LESSONS from filmmaker Wojciech Staron earned a strong review from writer Frank Scheck, and repeated the feat in a piece by Robert Greene for Hammer to Nail.
Filmmaker Alan Berliner shared with Indiewire why he watches his completed films with audiences as often as is possible.
At Nonfics.com, Christopher Campbell penned a post with this week's top home picks, which included 20 FEET FROM STARDOM, BLACKFISH and OUR NIXON from director Penny Lane. Campbell also had a rundown of docs hitting theaters this past weekend. And in their latest The Realness podcast, Campbell and cohort Daniel Walber considered the film THE CRASH REEL from Lucy Walker.
At Filmmaker Magazine, Scott Macaulay took a look at AATSINKI SEASON, the online extension of filmmaker Jessica Oreck's doc AATSINKI: THE STORY OF ARCTIC COWBOYS, and the differences between the two.
In his weekly Docutopia post, Anthony Kaufman took a look at two downer docs, THE CRASH REEL and BLACKFISH.
In distro news, Variety writer Dave McNary reported that Oscilloscope Laboratories had picked up Joe Callander's 95-second film TIM AND SUSAN HAVE MATCHING HANDGUNS.
Michael Moore's film ROGER & ME was named to the National Film Registry this week, along with the Bill Morrison film DECASIA and other documentary works; Christopher Campbell had the details at Nonfics.com as did Mike Barnes of The Hollywood Reporter.
The trend of digital distributors commissioning doc work continued when Xbox Entertainment Studios announced they would be working with doc producers Simon Chinn and Jonathan Chinn on new, video game-focused doc work. Angela Watercutter covered the development for Wired.
The Cinema Eye Honors this week announced that they would be honoring Barbara Kopple's classic 1976 film HARLAN COUNTY U.S.A. At Realscreen, Kevin Ritchie had the news, while the Indiewire blog also provided coverage.
Eriq Gardner of The Hollywood Reporter had details on a court ruling with fair use implications for documentary filmmakers, reporting that a judge had granted filmmakings significant leeway in using copyrighted materials fleetingly in their work.
Heather McIntosh rounded up some documentary news in a Documentary Digest written for her Documentary Site.
Realscreen's Adam Benzine had coverage of the Alfred I. duPont-Columbia Awards, given out by Columbia University's Graduate School of Journalism.
Please remember to send any tips or recommendations for the Memo via e-mail here, or via Twitter to @GuerrillaFace. Thanks and have a great week everyone!