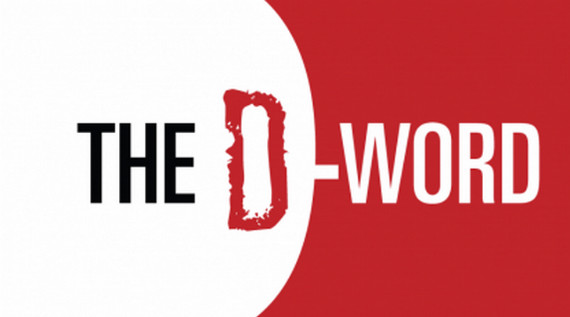 This past week, doc filmmakers have been accorded quite lovely news on various fronts. After much public debate and industry outcry over whether or not INDEPENDENT LENS or POV would continue to feature in PBS's primetime slots, the decision has been made to not only keep them, but to bolster their promotional support, according to reports from both Variety's James Rainey and Kevin Ritchie at Realscreen. Just the day prior to the announcement, Ritchie had written a fortuitously timely, extensive feature at Realscreen on the incredible success of the non-fiction format on television, while the following day Esquire's Nick Schager wrote at length on HBO's primetime success this year – the breaking news seeming only to echo their claims.
Not only this, but Doug Block's essential doc filmmaker's online resource, The D-Word, has been given a major face-lift with its crowd funded 3.0 upgrade. Not only is it easier to keep track of all the topics pertinent to you, the site looks a lot cleaner and is now much easier to browse from mobile devices. A full list of new changes to the site can be found here. In addition, Indiewire's Paula Bernstein caught up with Block to discuss The D-Word's long gestating upgrade.
Tomorrow, Stranger Than Fiction continues with director Daisy Asquith's immensely personal story of her mother's conception after a dance in the 1940s on the remote west coast of Ireland in AFTER THE DANCE. The film screens at 8 pm at the IFC Center and will be followed by a Q&A with Asquith.
Yesterday and the day prior, respectively, the Tribeca Film Festival announced their jury prizes, including best documentary feature which went to Camilla Nielsson's DEMOCRATS and the Albert Maysles New Documentary Director Award, which went to Ewan McNicol and Anna Sandilands for UNCERTAIN, as well as the audience awards, of which Patrick O'Brien's TRANSFATTY LIVES took home the top prize. As the festival concluded, The Dissolve's Tasha Robinson wrote up an outline of her highlights from the week, while Tom Roston reported on the Digital Storytelling, Digital Vanguards event that took place at the Tribeca Film Institute's Interactive Day for Doc Soup. Lot's of doc coverage also came in throughout the week, including five reviews from Daniel Walber at Nonfics, including THANK YOU FOR PLAYING, THOUGHT CRIMES, (T)ERROR, IN TRANSIT, and UNCERTAIN. Also, The Verge's Jimmy Shelton reviewed ALL WORK ALL PLAY, Flavorwire's Jason Bailey covered CODE: DEBUGGING THE GENDER GAP, and for Hammer to Nail, Matt Delman wrote a piece on THE WOLFPACK.
While Tribeca wound down, Hot Docs was just beginning. Several folks wrote previews on North America's biggest doc fest, including Basil Tsiokos at What (not) To Doc, Tom Roston at Doc Soup, as well as Zach Dennis at Sound on Sight. Just as things got started, Kevin Ritchie had already spoken to director David Shapiro about his latest film MISSING PEOPLE, which was screening at the festival.
A variety of other fests the world over made the news this week. Basil Tsiokos previewed the non-fiction fare at this year's San Francisco International Film Festival, while Joshua Jelly-Schapiro outlined the documentary goodness found at this year's Mexico's Ambulante 2015 for Sight & Sound. Don R. Lewis reported on exactly what the Julien Dubuque International Film Festival is for Hammer to Nail. Cineuropa's David González covered the Spanish city of Tui's vibrant Play-Doc fest, while Sam Adams listed the most important filmmaking lessons learned at this year's Full Frame Documentary Festival at Indiewire. Over at MUBI, a pair of festival round-ups could be found – one by Richard Porton on Art of the Real, the other on True/False Fest by Ben Sachs.
This week Brett Morgen's KURT COBAIN: MONTAGE OF HECK has been finding its way onto screenings everywhere, which means that opinions are creeping through the cracks. The film received praise from Rebecca Bengal in Vogue, Scott Tobias of The Dissolve, and Mike Hale of the New York Times, while Morgen himself, along with the film's editor, Joe Beshenkovsky, on The Close-up podcast to speak at length on the film. One of the questions that keeps popping up is, Why doesn't Dave Grohl appear in the film? – Jason Guerrasio has found the answer in Business Insider. The Hollywood Reporter's Hilary Lewis also spoke with Courtney Love about her feelings about and involvement with the Morgen's film, as Nick Broomfield spoke recently about the difficulties of working with Love on his previous film KURT & COURTNEY with Rahel Gebreyes of the Huffington Post.
Broomfield also spoke this week with Grantland's Steven Hyden about his latest film TALES OF THE GRIM SLEEPER, as well as with Tom Roston at Doc Soup about the recent career spanning SundanceNow Doc Club spotlight on his work.
Also hitting hard on the theatrical radar this week was Albert Maysles second to last feature, IRIS. I wrote a warm review of the film over at IONCINEMA.com, as did Jonathan Romney for Film Comment. Other films finding their way to theater, as well as the press, included James D. Cooper's LAMBERT & STAMP, which was reviewed by Christopher Campbell at Nonfics, Johannes Holzhausen's THE GREAT MUSEUM, which The Dissolve's Andrew Lapin managed to cover, and Christophe Cognet's BECAUSE I WAS A PAINTER, which found coverage in a piece by Jeff Reichert at The Talkhouse. Richard Brody also wrote at length in The New Yorker about where comedy comes from within film and the inspiration for such a topic in Kevin Pollak's new film MISERY LOVES COMEDY. And though not exactly currently theatrical, Adrian Martin reflected on the essay films of Mark Rappaport for Fandor's Keyframe.
Though Robert Weide and Don Argott's long in the works Kurt Vonnegut doc is still not completely finished, UNSTUCK IN TIME received a loving write-up on its decades spanning production in Newsweek thanks to Chris Kaye. Much more complete is director Brett Gaylor's new interactive online doc series DO NOT TRACK, which debuted last week at Tribeca and has since gleaned some coverage by Amanda Schupak on CBS News. A pair of new short docs appeared on Op-Docs this past week as well, including Jon Bowermaster's A DANGER ON THE RAILS and Brian McGinn's A SUSTAINABLE CHEF. Meanwhile, Heather McIntosh updated us on her progress while using the Op-Docs program as a teaching tool over at her Documentary Site blog on POV.
Sadly, this week also brought news that former Film Comment editor and current Time film critic Richard Corliss has died at 71. Shane Barnes of Flavorwire and NPR's Krishnadev Calamur reported on the sobering news. At Film Comment's website, a wonderful archival interview with Corliss and his friend and colleague David Thomson sees them speak on the former editor's role and legacy within the American film criticism staple.
I'll leave you this week with a great think piece by A.O. Scott on the nature of truth in today's cinema, both fictional and non-fiction, in the New York Times.
As usual, until next week, if you have any tips or recommendations for the Memo, please contact me via email here, or on Twitter, @Rectangular_Eye. I look forward to hearing from you!