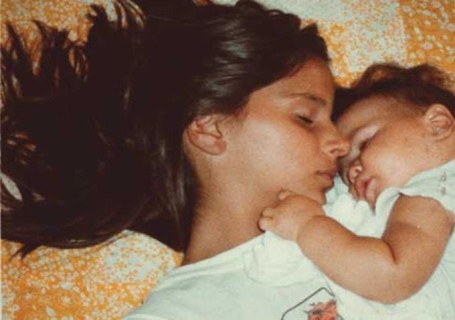 This week the expressionist doc ELENA from Brazilian director Petra Costa bowed at the IFC Center for a theatrical run. At the New York Times, Stephen Holden reviewed the film. John Anderson of Indiewire also wrote a review of the doc.
Writing for the New York Times, Brooks Barnes reported on a new short film series from Morgan Spurlock and Microsoft co-founder Paul Allen focused on the economy. Melina Gills of Indiewire also reported on the new project. And Variety's Todd Spangler reported that American Express had sponsored a doc about families struggling in the current economic climate set to debut on the Young Turks YouTube and Hulu channels.
This week Stranger Than Fiction is hosting a screening of the Doug Block film 112 WEDDINGS on Tuesday, June 3 at 8 p.m. at the IFC Center in Manhattan. The film visits several couples for whom Block shot a wedding video. Following the screening Block and several film subjects will be in attendance for a Q&A. You can find more information and purchase tickets here. Writing for Canada's POV Magazine, Marc Glassman penned a review of the film.
Stranger Than Fiction has also confirmed THE LAST MOGUL: THE LIFE AND TIMES OF LEW WASSERMAN for its June 10 screening. The film, directed by Barry Avrich, is a doc biopic of Wasserman. Avrich will be in attendance following the screening for a Q&A. For more information or to purchase tickets please go here.
Writing for Nonfics.com, Christopher Campbell penned a piece wondering if a documentary filmmaker had ever changed their mind about their own work.
In a piece at the POV blog, Emma Dessau spoke with Karen Schmeer Film Editing Fellow Colin Nussbaum about how to survive as an assistant editor.
In distro news, Manori Ravindran of Realscreen reported that Cargo Film & Releasing had picked up international rights for the films 1971, BRONX OBAMA, and DAVID & ME. And at The Hollywood Reporter, Tatiana Siegel had the news that Radius-TWC had snagged worldwide rights for BEYOND THE BRICK: A LEGO BRICKUMENTARY.
Marc Schiller of Bond/360 shared an analysis of internet trends that have implications for independent film, which he described as an "evolving document." Over at Indiewire, Anne Thompson wrote a piece on the VHX platform for VOD, noting that its creators had made their stats public.
Back at the New York Times, Allan Kozin took note of a crowdfunding effort to back a doc about the New York City figure Moondog.
In a piece for WNYC, Kristin Meinzer thoughtfully provided a list of docs coming out this summer to keep an eye on.
Charles Judson wrote a piece for Indiewire on improving the marketing language for independent films, focusing on using keywords to seduce both search engines and prospective audiences.
At the Talkhouse, filmmaker Tracy Droz Tragos wrote a post about making films and being a mother.
Back at Nonfics.com, Christopher Campbell rounded up a list of sites for those looking to watch docs online.
At Indiewire, Anthony Kaufman wrote a piece about the release on DVD of the anti-death penalty film THE PEOPLE VS. PAUL KRUMP from director William Friedkin. Donald Liebenson of the Chicago Sun-Times also covered the news.
In another Indiewire post, Anthony Kaufman reflected on the legacies of four documentary filmmakers who had passed away this year: Michael Glawogger, Malik Bendjelloul, Ed Pincus and Peter Wintonick.
At the Sundance Institute website, Ruthie Doyle reported on five factors pushing the boundaries of storytelling.
Writing for Filmmaking Magazine, Ela Bittencourt turned in a great recap of the Little Rock Film Festival.
In her latest episode of BYOD, Ondi Timoner spoke with UnionDocs founder Christopher Allen about the Brooklyn institution.
Kieran Masterton of Filmmaker Magazine wrote about the new low cost crowdfunding platform dana.io.
At Cineaste Magazine, Erik Luers interviewed director Robert Greene about his latest film ACTRESS.
Back at Filmmaker Magazine, Sara Kaye Larson interviewed Amy Scott about her upcoming doc, ONCE I WAS: THE HAL ASHBY STORY.
Thomas White of the International Documentary Association (IDA) shared a sneak peek of its summer issue of Documentary Magazine in a post on its website.
Registration is now open for the Docs In Progress Peer Pitch taking place at this year's AFI Docs Film Festival. For more information, please go here.
At his What (Not) to Doc blog, Basil Tsiokos provided an overview of the docs screening at this year's Brooklyn Film Festival.
Over at the International Documentary Association (IDA) website, Suzanne Curtis Campbell took a look at the new film from Sebastian Junger, KORENGAL, a companion piece of sorts to RESTREPO.
The staff at the U.K.-based distributor Dogwoof wrote a post about their favorite biopic docs.
That does it for this week. Please send tips/recommendations for the Memo via e-mail here, or on Twitter to @GuerrillaFace. Thanks and have a great week all!