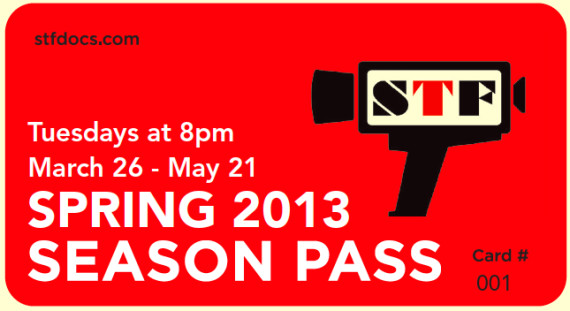 STF Spring season passes are now on sale! Buy a pass and enjoy these perks: 
8 weekly films (March 26 – May 21) + pre-season bonus screening on March 20
Free DVD from Docurama
Free popcorn at every STF show
Guaranteed seat at sold out shows
Ability to transfer your pass to a friend
$100 for the season or $16 per film. IFC Center members save more: $80 season pass; $13/ticket 
Check out full line-up below or click here to see all the trailers.
PRE-SEASON SPECIAL Wed. March 20 
HANDS ON A HARD BODY (1997)
Newly re-mastered, this classic doc inspired the new Broadway musical about an endurance contest to win a truck.
Q&A w/ dir S.R. Bindler
OPENING NIGHT Tues. March 26
NO PLACE ON EARTH (2012)
Several Ukrainian Jews survived World War II by living in caves for 18 months. Now they finally tell their story.
Q&A w/ dir Janet Tobias
Tues. April 2
FREE ANGELA & ALL POLITICAL PRISONERS (2012)
Accused of supplying guns to free a prisoner in the 1970s, Angela Davis was put on trial and became a revolutionary icon.
Q&A w/ dir Shola Lynch
Tues. April 9 – SKIP WEEK 
BITTER SEEDS (2012)
Villagers in India cope with the effects of genetically modified seeds, promoted by U.S. government agencies.
Q&A w/ dir Micha X. Peled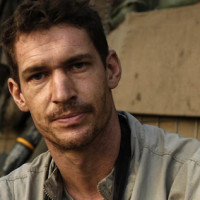 Tues. April 23
WHICH WAY IS THE FRONT LINE FROM HERE? THE LIFE AND TIME OF TIM HETHERINGTON (2013)
Looking at the life of photojournalist Tim Hetherington who was Oscar-nominated for Restrepo in 2011, then killed in Libya later that year.
Q&A w/ dir Sebastian Junger
Tues. April 30
STORIES WE TELL (2012)
Sarah Polley (Away From Her) explores her family's secrets in her first documentary that was a hit at the Toronto International Film Festival.
Q&A TBA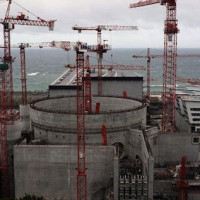 Tues. May 7
PANDORA'S PROMISE (2013)
Director Robert Stone (Earth Days) takes a surprising look at environmentalists who are championing nuclear energy.
Q&A w/ dir Robert Stone
Tues. May 14
FOLLOW THE LEADER (2012)
Director Jonathan Goodman Levitt, a longtime member of the STF community, looks at teenagers who aspire to politics.
Q&A w/ dir Jonathan Goodman Levitt
CLOSING NIGHT Tues. May 21
ON THE ROPES (1999)
In this Oscar-nominated doc, directors Nanette Burstein and Brett Morgen (The Kid Stays in the Picture) follow young boxers training out of a Brooklyn gym.
Q&A w/ dir Brett Morgen & special guests
Related Film