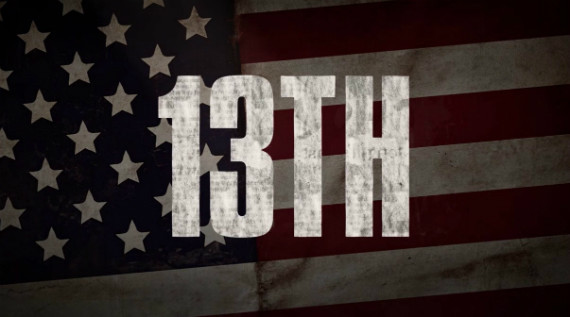 Maybe for the first time since taking over the Monday Memo (over 80 weeks ago now!), the conversation reverberating from the critical community on documentary film this week is overwhelmingly centered around films newly available via streaming platforms (13TH, AMANDA KNOX, AUDRIE & DAISY, and the soon to be released Adam Curtis project HYPERNORMALISATION). Following its world premiere of Ava DuVernay's 13TH at the New York Film Festival on September 30th, the film became available worldwide via Netflix just a just a week later, igniting a firestorm of white hot responses in the press. In reference to 13TH, both Scott Feinberg of The Hollywood Reporter and Kristopher Tapley of Variety asked the question, "Why Not a Documentary for Best Picture?," while others like the Washington Post's Bethonie Butler and Deadline's Pete Hammond lauded the film as "powerful" and "masterful," respectively. Opinions have essentially been unanimously extolling among critics like Nonfics' Daniel Walber, Kenneth Turan of the Los Angeles Times, and The Guardian's Wendy Ide and Charlie Lyne.
As part of the New York Film Festival, 13TH subjects Kevin Gannon, Khalil Gibran Muhammad, Jelani Cobb, Ashley Clark, and Malkia Cyril took part in a panel moderated by Eugene Hernandez, the result of which is now available on the latest episode of The Close-up podcast. the DuVernay herself made the rounds, appearing in conversation with Cara Buckley of The New York Times, Esquire's Corey Atad, Film Comment's Ashley Clark and Juleyka Lantigua-Williams of The Atlantic. Just as DuVernay takes on the US prison system, Sam Barsanti of A.V. Club reports that Jay-Z is producing a six-part documentary series for Spike TV titled TIME: THE KALIEF BROWDER STORY, about the 16-year-old high school kid from New York who was arrested in 2010 for allegedly stealing a backpack and New York's broken criminal justice system. And in the same vein, Anne Thompson list four docs that define the Black Lives Matter movement at IndieWire, while actor and activist Danny Glover shared his six favorite racially conscious documentaries currently streaming with Christopher Campbell of Nonfics.
Stranger Than Fiction, however, remains on the big screen at IFC Center. This week our six film retrospective of the documentary work of Jonathan Demme co-presented by the New York Film Academy continues with THE AGRONOMIST, about the Haitian radio journalist Jean Dominique. Director Jonathan Demme and Radio Haiti-Inter journalist Michele Montas with both be on hand to present the film and participate in a post-screening Q&A. Tickets for the event are available here.
---