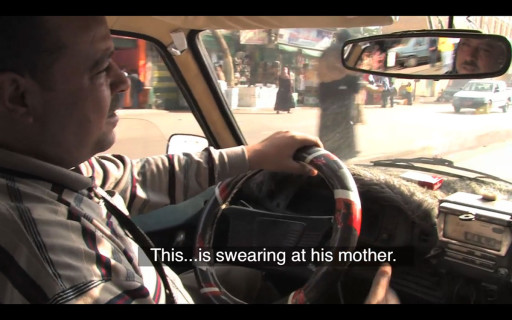 This week DOC NYC finished out it's fifth year. Writing for Indiewire, Ben Travers reported that CAIRO DRIVE, HOMME LESS and MIRROR IMAGE took home DOC NYC's jury awards this year, while THE HAND THAT FEEDS won the festival's audience award. Manori Ravindran of Realscreen also had coverage of the awards. Also at Indiewire, Anthony Kaufman took note of DOC NYC's emergence as a major documentary showcase. At the POV blog, Tom Roston covered Sundance Institute doc head Tabitha Jackson's DOC NYC keynote address calling for increased focus on artistic practice in documentary, while Scott Macaulay covered the speech for Filmmaker Magazine.  Paula Bernstein interviewed Jackson following her address. Writing for Nonfics.com, Daniel Walber shared six discoveries from the festival. VOD platform VHX shared a slideshow presented at the festival. Finally, Indiewire compiled all of their coverage on one DOC NYC news page, containing a host of links to recaps of panels and other events (definitely worth a browse.)
At Realscreen, Kevin Ritchie reported on this year's winners of the BRITDOC Impact Awards. The POV blog also recapped the winners. In a piece for Indiewire, director Joshua Oppenheimer shared his thoughts on the role of the documentary filmmaker and the idea of impact.
At the What (Not) to Doc blog, Basil Tsiokos provided an overview of the International Documentary FIlm Festival Amsterdam (IDFA) in two parts: part one and part two. Writing for Realscreen, Manori Ravindran covered an IDFA panel on the issues faced by female directors and other women in the doc world. Ravindran also spoke with festival head Ally Derks about the event. At the POV blog, Kel O'Neill spoke with IDFA DocLab head Casper Sonnen. Also, The D-Word documentary forum has a dedicated thread to the festival (registration and professional status required). And Inoo Kang spoke with Eline Jongsma about her immersive documentary project EMPIRE.
---