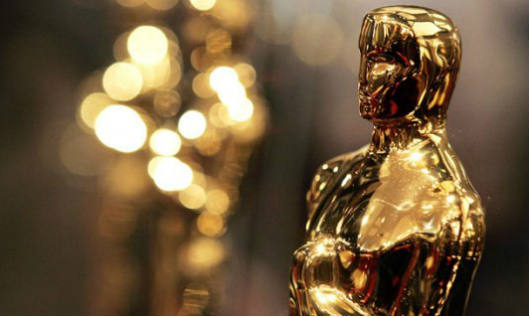 Here at Stranger Than Fiction, the big news of the past week happened to be that we've announced our Winter Season series line-up! Running from February 3 to March 24, the IFC Center will be playing host to screenings of THE HAND THAT FEEDS, BEST OF EGG THE ARTS SHOW, SEYMOUR: AN INTRODUCTION and many other great documentaries and the filmmakers who saw brought them to the screen. Season passes, which include a variety of perks including free popcorn at all STF shows and a free DVD courtesy of Docurama, can be purchased here.
Surely the most talked about story elsewhere was that on Thursday the Academy finally announced their official nominations, including CITIZENFOUR, FINDING VIVIAN MAIER, LAST DAYS IN VIETNAM, THE SALT OF THE EARTH, and VIRUNGA for best documentary feature, as well as CRISIS HOTLINE: VETERANS PRESS 1, JOANNA, OUR CURSE, THE REAPER (LA PARKA), and WHITE EARTH for best documentary short. Writing for NonFics, Christopher Campbell covered the announcements, as did Basil Tsiokos at What (not) To Doc and Adam Benzine for Realscreen.
Peter Knegt and Ben Beaumont-Thomas, writing for Indiewire and The Guardian respectively, took a moment to reflect on the nominations, while at the POV Blog, Tom Roston reached out to filmmakers Orlando von Einsiedel and Charlie Siskel to get their reactions to the news. Eric Kohn on the other hand took time to call attention to the fact that LIFE ITSELF is sorely missing from the list over at Indiewire. As both Laura Poitras and Rory Kennedy expressed concern about in Mark Olsen's report of the nominations in the LA Times, I'm personally still a bit shocked that Jesse Moss' THE OVERNIGHTERS didn't make the list.
---