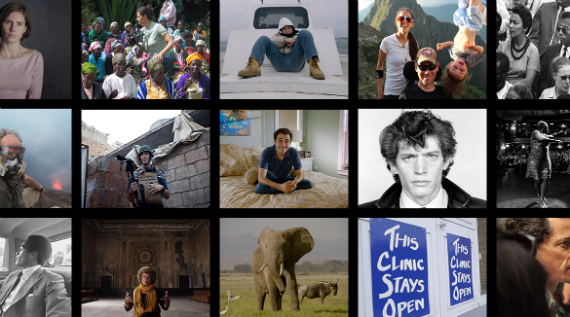 Amidst a rather busy week of the doc circuit, DOC NYC revealed its Oscar predicting 2016 Short List, naming 15 films to screen at the festival with the director or other special guests present. As Anne Thompson noted in her coverage of the announcement at IndieWire, last year the DOC NYC Short List had ten titles overlapping the subsequent Oscar Documentary Short List. Among this year's selection was Ava DuVernay's incisive Netflix prison doc 13TH, which opened the New York Film Festival on Friday night to a standing ovation and a shower of glowing reviews. At IndieWire, Eric Kohn called the film "the most relevant movie of the year." The Guardian's Jordan Hoffman wrote that its "an articulate, no-nonsense cup of iced water splashed in my face telling me to wake the f-ck up." Even Manohla Dargis of The New York Times fully endorsed DuVernay's film, calling it "powerful, infuriating and at times overwhelming…(while it) challenges your ideas about the intersection of race, justice and mass incarceration in the United States." Similarly rhapsodic reviews were logged by Vikram Murthi at Movie Mezzanine, Odie Henderson at RogerEbert.com, Richard Brody of The New Yorker, and Steven Zeitchik of The Los Angeles Times. You can watch the press conference with DuVernay herself over at the Film Society of Lincoln Center's website.
Of course, there are other docs on offer this year at NYFF, as Basil Tsiokos made abundantly clear in his overview of the nonfiction offerings at What (not) To Doc. Likewise, the staff at IndieWire listed seven docs to catch at the fest if you're able, including Kasper Collin's I CALLED HIM MORGAN, which Richard Brody, a jazz diehard, seems to have loved. Also kicking off on Friday was the International Documentary Association's three day Getting Real conference, which a handful of diligent members of The D-Word live blogged (in three separate categories – sustainability, diversity, other conference happenings). Leading up to the conference, Realscreen published a piece by the founding members of the NYC Doc Producer's Alliance on issues surrounding industry and career sustainability. Meanwhile across the pond, Christine Bardsley recommended a trio of docs to watch at the upcoming London Film Festival via BFI.
Our fall season of Stranger Than Fiction celebrating the documentary work of Jonathan Demme continues tomorrow at IFC Center with SWIMMING TO CAMBODIA. Director Jonathan Demme, as well as producer Renée Shafransky, will be on hand to discuss the film in a post-screening Q&A. Tickets for the screening are still available here.
---