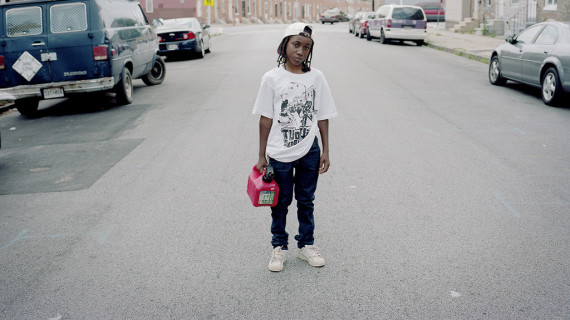 This week the film 12 O'CLOCK BOYS from director Lotfy Nathan hit theaters. In his Filmwax podcast, Adam Schartoff spoke with Nathan, while NPR featured a piece on Nathan and his film. Mekado Murphy of the New York Times wrote up the film, and Eric Kohn of Indiewire reviewed it, giving it an A minus. In his weekly Docutopia post at the SundanceNOW blog, Anthony Kaufman considered both 12 O'CLOCK BOYS and RICH HILL, and Andrew Parker of Dorkshelf interviewed Nathan. Also, Josh Slates profiled the film in a piece for the International Documentary Association (IDA) website.
At Nonfics.com, Christopher Campbell issued a list of the best docs out of the Sundance Film Festival, as well as the Slamdance Film Festival. Campbell and Daniel Walber also dedicated the latest episode of their The Realness podcast to Sundance. Ondi Timoner released the first part of a long Bring Your Own Doc episode about Sundance this week, along with a second report from the festival. Writing for Ion Cinema, Jordan M. Smith turned out a few reviews, one for THE NOTORIOUS MR. BOUT and another for THE OVERNIGHTERS. And Sean Flynn wrote a piece for Indiewire on the interactive projects featured in Sundance's New Frontier section.
This week Stranger Than Fiction is hosting a screening of LOU REED: ROCK AND ROLL HEART about the late rock legend Lou Reed on Tuesday, Feb. 4 at 8pm at the IFC Center in Manhattan. Following the screening, director Timothy Greenfield-Sanders will be in attendance for a Q&A. For more information or to purchase tickets please go here.
---