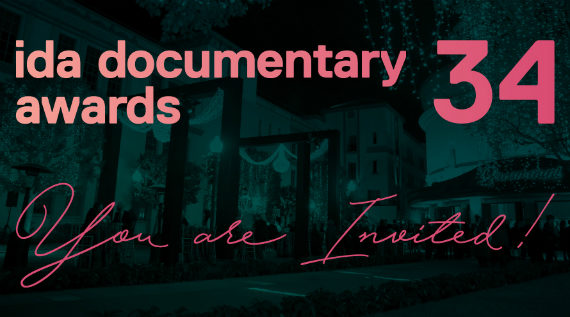 It should come as no surprise to anyone following the award season happenings that on Saturday night Bing Liu's MINDING THE GAP was named Best Documentary at the 34th Annual IDA Documentary Awards at the Paramount Theatre in Los Angeles. Other honorees included Floyd Russ's ZION (available via Netflix), which won Best Short, Chapman Way and Maclain Way's WILD, WILD COUNTRY, which took home Best Limited Series, and Steve Loveridge's MATANGI / MAYA / M.I.A., which won best Music Documentary.
Looking toward the Oscars, Addie Morfoot outlined in Variety how campaign budgets and the influx of participation from streaming services has drastically changed the documentary Oscar race. She begins, "There's no denying the race for documentary Oscar has changed dramatically in the past decade and even more so in the past five years. The reason for the shift? Money…Netflix, Amazon and Hulu all have deep pockets and aren't afraid to make that known during Oscar season. (This year Netflix and Hulu boast docs like SHIRKERS, MINDING THE GAP and CRIME + PUNISHMENT)". In contrast, Christopher Campbell imagined at Nonfics what this year's Golden Globe doc nominees might have been if the category existed.
While awards season continues to heat up as trudge deeper into the winter season, early December is always host to many best of lists critics of all sorts. In The New Yorker, Richard Brody listed his favorite films of the year without order, including INFINITE FOOTBALL, THE REST I MAKE UP, NOTES ON APPEARENCE, THE OTHER SIDE OF EVERYTHING, POW WOW, as well as other more well known docs among his favorites. Meanwhile in The New York Times, Manohla Dargis and A.O. Scott ranked theirs, with a quartet of docs taking Scott's #1 slot. And at Vox, Alissa Wilkinson dropped a list of her top 11 favorite docs, with a few sadly hard to see picks like Sam Green's scantily performed live production of A THOUSAND THOUGHTS and the minimally screened AMAZING GRACE taking prominence.
---