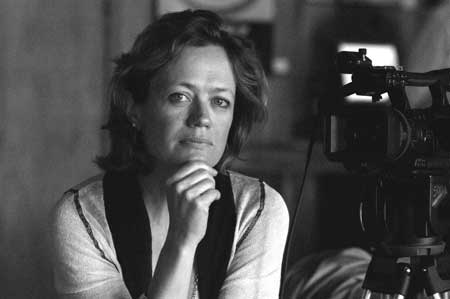 The Ford Foundation this week announced that Cara Mertes, director of the Sundance Institute Documentary Film Program and Fund, would succeed Orlando Bagwell as the director of its JustFilms documentary funding organ. Anne Thompson reported on the move for Indiewire, while Kelly Anderson did the same at Realscreen. Dru Sefton of Current.org also had coverage.
ITVS issued a response to last week's New Yorker piece by Jane Meyer suggesting the organization killed funding for the film CITIZEN KOCH for fear of offending conservative billionaire David Koch. Democracy Now offered up an in-depth piece on the story, interviewing CITIZEN KOCH filmmakers Tia Lessin and Carl Deal. Michael Lumpkin weighed in on the issue in a piece for the International Documentary Association (IDA), and PBS Ombudsman Michael Getler also considered the story.
This week Stranger Than Fiction is hosting a special Wednesday screening of Richard Rowley's film DIRTY WARS, based on the reporting of Jeremy Scahill on U.S. covert operations overseas. Both Rowley and Scahill will be in attendance for a Q&A following the film's 8 p.m. screening at the IFC Center in Manhattan. For more information or to purchase tickets please go here. If you need more encouragement, Julie Malkinen of The Los Angeles Times this week offered an in-depth look at the film's making.
---