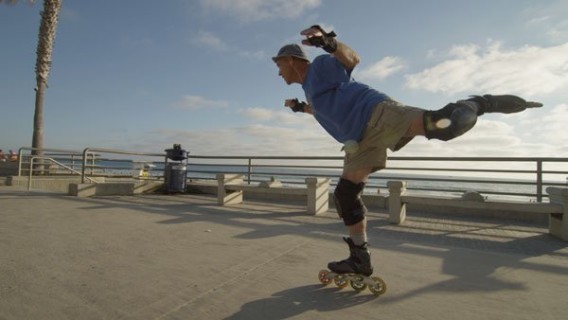 The Academy of Motion Picture Arts and Sciences (AMPAS) this week named the short docs named to their shortlist. Mark Olsen of the Los Angeles Times covered the news, as did Jon Weisman of Variety. At Nonfics.com, Christopher Campbell had the vitals on the films on the shortlist.
Realscreen's Adam Benzine reported on the lineup at this year's International Documentary Film Festival Amsterdam (IDFA). Writing for DocGeeks, Alexandra Zeevalkink zeroed in on the IDFA offerings from the National Film Board of Canada. IDFA's DocLab also announced details on the interactive titles selected for the festival,
In a thoughful piece at Nonfics.com, Christopher Campbell contemplated docs that could be construed as platforms for an evil ideology. Campbell's piece was, at least in part, a response to a critical review of THE ACT OF KILLING from About.com writer Jennifer Merin.
This week Stranger Than Fiction is hosting a screening of Andrew Jarecki's 2003 film CAPTURING THE FRIEDMANS on Tuesday, October 15 at 8pm at the IFC Center in Manhattan. The film follows the story of a Long Island family torn apart by accusations of child molestation. Director Andrew Jarecki will be in attendance for a Q&A following the film. For more information or to purchase tickets please go here.
---