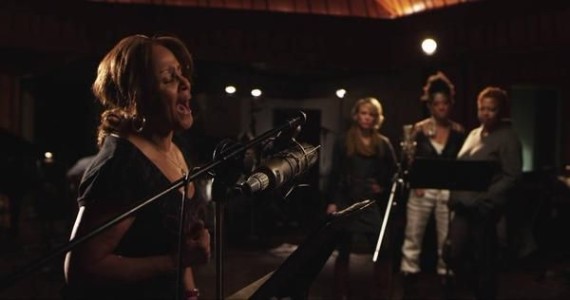 The Academy of Motion Picture Arts and Sciences (AMPAS) this week announced the 15 docs named to this year's Oscar shortlist. Adam Benzine of Realscreen covered the news, as did Peter Knegt of Indiewire and Tim Gray of Variety. Basil Tsiokos took a look at the shortlisted films and linked to previous coverage of them at his What (Not) to Blog, while Larry Rohter of the New York Times noted a focus on politics and music. Inkoo Kang of the Women in Hollywood blog at Indiewire took note of five women directors whose films made the shortlist. In his Docutopia post at the SundanceNOW blog, Anthony Kaufman examined the effect that recent rule changes had on the doc Oscar process. And Lily Rothman of Time explained how viewers could watch every film on the doc shortlist.
The other big news came this week when the Sundance Film Festival announced the films in its 2014 lineup. Again, Adam Benzine had coverage at Realscreen, as did Daniel Fienberg of Hitfix. Indiewire had a rundown of the films in the World Cinema doc competition, and in the U.S. doc competition. Christopher Campbell had a nice rundown of the Sundance films, along with some trailers for films. And Kevin Ritchie of Realscreen had coverage of the docs screening at this year's Slamdance.
The International Documentary Association (IDA) also had its awards ceremony this week, with Anne Thompson and Ryan Lattanzio of the Thompson on Hollywood blog at Indiewire providing coverage. Scott Feinberg of The Hollywood Reporter also wrote up the awards.
---