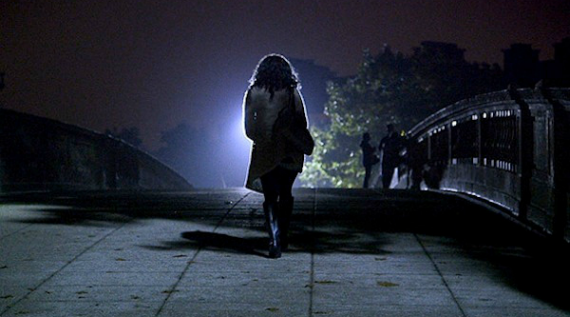 Just as HBO's Vice premiered their latest episode, "Campus Coverup" (which Sarah Seltzer covered for Flavorwire), and New York Governor Andrew Cuomo began to screen Amy Ziering and Kirby Dick's exposé of rape crimes on U.S. college campuses, THE HUNTING GROUND, in an effort "to promote legislation that would establish a uniform definition of consent, as well as reporting and investigative procedures for all his state's public and private colleges and universities", controversy has broken out over the film's legitimacy thanks to an exhaustive factual critique by Emily Yoffe at Slate in which she suggests that "the filmmakers put advocacy ahead of accuracy". In response, Flavorwire's Jason Bailey published an article he titled "Our Brand Is Rape Skepticism: On Slate and Emily Yoffe's Weird 'Hunting Ground' Obsession". The back and forth makes for an interesting read.
In the same vein, Bailey, Deadline's David Robb and The Hollywood Reporter's Jonathan Handel each reported that Amy Berg's child sex abuse in Hollywood doc, AN OPEN SECRET, has once again come under fire, this time in a threat to sue from the Screen Actors Guild‐American Federation of Television and Radio Artists if Berg didn't remove all references to the union from the film. Supporting the film, Jen Yamato wrote a feature on AN OPEN SECRET for The Daily Beast.
Last week our Spring Season of Stranger Than Fiction came to a close with a sold out screening of Crystal Moselle's THE WOLFPACK. Stranger Than Fiction will return in the Fall starting September 22nd.
---