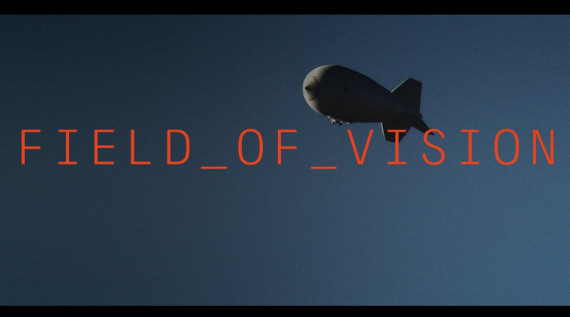 After being inundated by an avalanche of doc news in the wake of TIFF, this past week has been comparatively quite quiet. Coverage from Toronto keeps trickling in through pieces like Jason Gorber's list of the festival's top docs that was published over at Nonfics and film reviews like my piece on Kent Jones' HITCHCOCK/TRUFFAUT posted at IONCINEMA, while most media has already trained their eyes on the New York Film Festival which kicked off last Friday. Prior to opening night, Manohla Dargis wrote a thorough preview of the fest for The New York Times, as did Basil Tsiokos at What (not) To Doc, both of whom somehow overlooked the world premiere of Laura Poitras, AJ Schnack and Charlotte Cook's FIELD OF VISION short subject series, which took place last night. If (like most of us) you weren't able to make yesterday's screening at the Film Society of Lincoln Center, the series is scheduled to hit the net tomorrow!
As reported by Stephen Holden in The New York Times, Noah Boambach's DE PALMA is set to make a splash later this week, as is Paul Thomas Anderson's first non-fiction feature JUNUN, on his friend and frequent creative collaborator Jonny Greenwood. Most excitedly, much like FIELD OF VISION, JUNUN will be available for online viewing the day after its NYFF premieme on October 9th via the meticulously curated streaming service, MUBI. Sophie Monks Kaufman wrote about the surprise development for Little White Lies.
Here at Stranger Than Fiction, tomorrow night marks the opening of our Fall 2015 season with a very special screening of TIFF's People's Choice Documentary Award winner WINTER ON FIRE: UKRAINE'S FIGHT FOR FREEDOM at the IFC Center! Director Evgeny Afineevsky will also be on hand for a post-screening Q&A. Season passes are still available here.
---