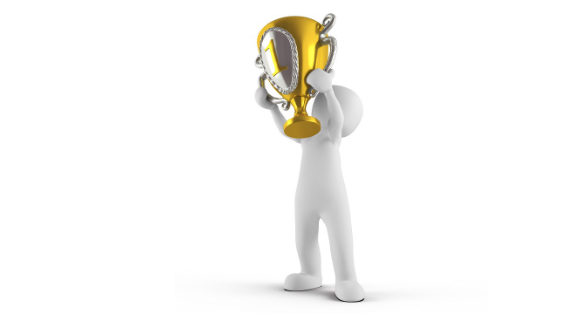 With nominations from various organizations being announced this week, we can no longer deny that we are now in the midst of award season. The IDA Documentary Awards revealed their initial nominations for its 33rd edition, including those up for the ABC News VideoSource Award for best use of news footage in a documentary: BLOOD ON THE MOUNTAIN, ICARUS, OBIT., ELIÁN and LA 92. Those wishing to attend the award ceremony on December 9th at the Paramount Theatre in LA can still purchase tickets here through October 27th. IDA also announced this year's Enterprise Documentary Fund Grantees who received $850,000 in funding across 11 projects.
Last Tuesday, Cinema Eye announced their annual list of Unforgettables, "which annually celebrates the exciting and sometimes tricky collaborations between filmmaker and subjects by noting those indelible individuals who helped define documentary cinema in 2017." Among the 30 individuals from 15 different films named were Daje Shelton from FOR AHKEEM, Ola Kaczanowska of COMMUNION, Yance Ford from STRONG ISLAND, and Christine'a Rainey, Christopher "Quest" Rainey, PJ Rainey and William Withers from QUEST. Anne Thompson broke the story over at IndieWire.
Following shortly thereafter, the IFP Gotham Awards unveiled their own nominations, including for a quintet of films up for Best Documentary, including EX-LIBRIS – THE NEW YORK PUBLIC LIBRARY, RAT FILM, STRONG ISLAND, WHOSE STREETS?, and THE WORK. Tickets for the award ceremony to take place on November 27th at Cipriani Wall Street in New York City can be purchased here.
In theatrical releases there was no contest, Brett Morgen's TIFF debuted JANE dominated critical conversation, garnering raves in The New York Times from Ben Kenigsberg and Brian Tallerico at RogerEbert.com, among others. But it is the immense outpouring of features and interviews that really holds interest: Amy Kaufman in the LA Times, Melena Ryzik's interview with Goodall in The New York Times, Esther Zuckerman's feature in Rolling Stone, Julia Felsenthal's interview with Jane at Vogue, and Kent Jones's video with Morgen and Goodall at FilmLinc.
Another TIFF pick, Heidi Ewing and Rachel Grady's remarkable Hasidic escape thriller ONE OF US arrived on Netflix on Friday. At Vox, Alissa Wilkinson gushed, "That Ewing and Grady managed to find their way into this experience with such clarity and compassion is remarkable, and that it's so relatable for those who aren't former Hasidic Jews is a testament to their empathy as filmmakers." Matt Zoller Seitz had similar thoughts at RogerEbert.com, while Anne Cohen explained how the film "lets a former Hasidic woman speak for herself" and why that's important at Refinery29.
David Austin and George Michael's autobiographical Showtime doc GEORGE MICHAEL: FREEDOM premiered in prime time over the weekend, finding fans among Mark Lawson of The Guardian, Annie Zaleski of Salon, and Spencer Kornhaber of The Atlantic. Additonally, Elias Leight listed 9 things they learned from the film at Rolling Stone, as Steve Dollar interviewed Austin about the project for Billboard.
Other worthwhile interviews that appeared online this week include Andrew Karpan's conversation with Ai Weiwei on HUMAN FLOW at Nonfics, Jordan Cronk's discussion with CANIBA directors Véréna Paravel & Lucien Castaing-Taylor at MUBI's Notebook, and Amanda Lipitz speaking about STEP at the IDA Documentary Screening Series via Jean Bentley at IndieWire. At The Talkhouse, director Maxim Pozdorovkin shared his learned experience while making CLINICA DE MIGRANTES, "Even after receiving permission to film inside the clinic, I remained skeptical that any patient would consent to be in the film. Why would anyone agree to have their doctor visit filmed? All the more so when the person is undocumented and knows the risks of unnecessary exposure."
Pure Nonfiction returned this week with a conversation with Agnès Varda and JR about their film FACES PLACES, just as Peter Labuza ventured off his routine for an episode of The Cinephiliacs to speak with Agnès Varda and JR, as well as RAT FILM director Theo Anthony.
Ramona S. Diaz's 2017 Sundance editing prize winning MOTHERLAND has appeared online for free streaming thanks to POV.
I'll leave you this week with John Koblin's NY Times report on why Sean Penn is suing Netflix over its EL CHAPO doc series, as well as Roxanne Roberts's fantastic look at an unsolved mystery in The Washington Post that's haunted Doug Block for several years. "Like all good mysteries, this one features an elusive woman, a love affair and a random stranger who gets swept up in the story. But there's no ending — yet." Block is currently seeking help over at The D-Word.
Until next week, if you have any tips or recommendations for the Memo, please contact me via email here, or on Twitter, @Rectangular_Eye.