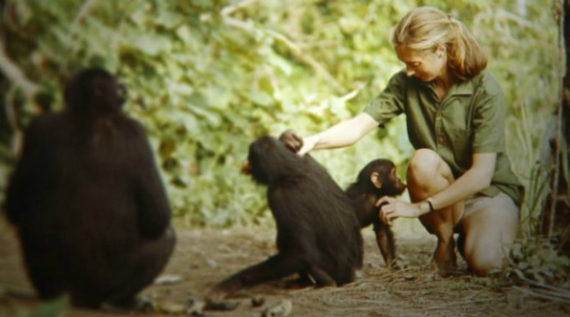 Award season rolls on! Thursday evening saw the Broadcast Film Critics Association and the Broadcast Television Journalists Association announce the winners of the second annual Critics' Choice Documentary Awards with Brett Morgen's JANE being named Best Documentary, while Evgeny Afineevsky and Frederick Wiseman were co-honored with Best Director for CRIES FOR SYRIA and EX LIBRIS: THE NEW YORK PUBLIC LIBRARY, respectively. Ceyda Torun's debut feature KEDI won Best First Documentary, as Ken Burns and Lynn Novick's THE VIETNAM WAR took home Best Documentary Series.
In tandem with the Critics' Choice Doc Awards, the International Documentary Association named its nominations for the 2017 IDA Awards, with Matthew Heineman's CITY OF GHOSTS, Antonio Santini and Dan Sickles's DINA, Agnès Varda and JR's FACES PLACES, Dan Lindsay and TJ Martin's LA 92, and Yance Ford's STRONG ISLAND all up for Best Documentary. The British Independent Film Awards also unveiled their own nominations this past week. Those up for Best Documentary include Aaron Brookner's UNCLE HOWARD, Carol Salter's ALMOST HEAVEN, Lucy Cohen's KINGDOM OF US, Morgan Matthews's WILLAMS, and Daisy-May Hudson's HALF WAY.
DOC NYC is nearing, and to celebrate they've been running flash sales on tickets at 5 for $5 for select films. The current sale runs through noon today. On Wednesday, the festival announced its 2017 jury members, featuring the likes of filmmakers Doug Block and Andrew Rossi, as well as Vox film critic Alissa Wilkinson, Women Make Movies's Debra Zimmerman and more.
---